Oct 10, 2017

Hunted, Gathered, and Senon Williams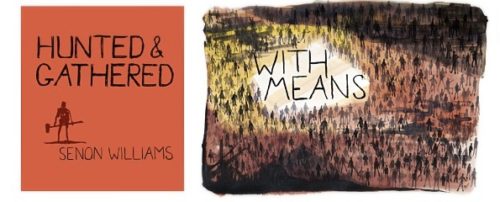 It must be great to be in a band that releases albums regularly, tours to support them, and gets invited to play festivals, contribute songs to soundtracks, and even write scores for movies.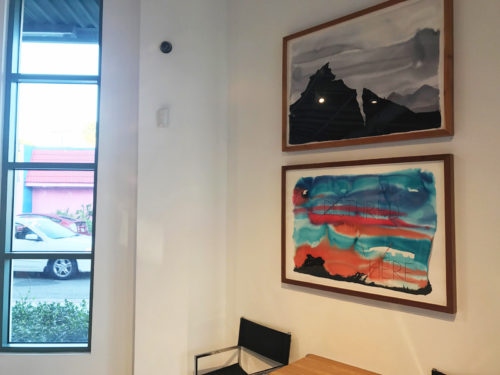 But what does one do between gigs? Literally, Senon Williams takes watercolors along with him when touring with his band to fill downtime. He paints larger pieces at home and has had a few art shows. On Saturday, he released his first art book at Arcana in Culver City.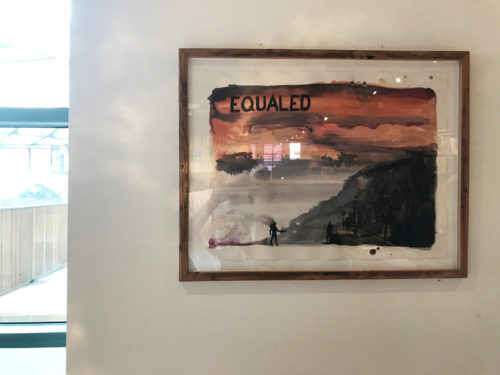 The last time I attended one of my friend's art shows, Senon had already established a style with small figures and big letters, open landscapes and big ideas. Now there are flashes of color that match the simmering commentary. The figures have the economy of Sergio Aragones, the words, the dark humor and social criticism of Robbie Conal.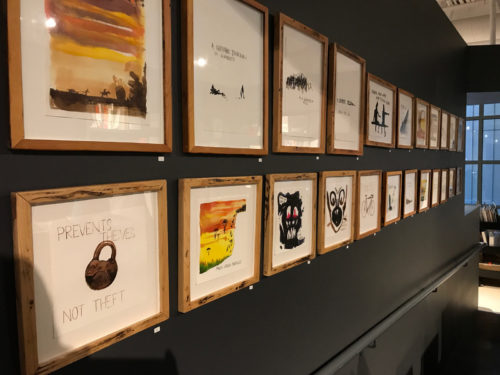 It must be as much of a thrill as it is a challenge for Senon, who plays bass in Dengue Fever, to not only have full control over each piece of work but get to use words. And it's quite an accomplishment to have his first monograph released by Hamilton Press, established in 1990 by master printmaker Ed Hamilton and artist Ed Ruscha. At a cool bookstore like Arcana? How could my family and I miss it?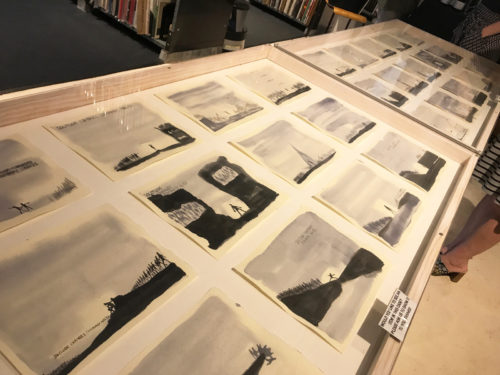 Looking forward to Senon's next book to be released, art show to happen, or concert to be announced. And if that takes too long, maybe just coffee…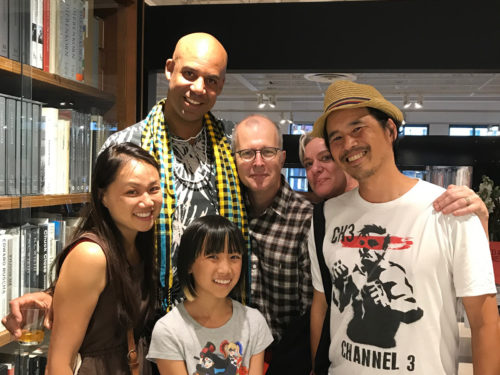 Get a signed copy of Hunted & Gathered at Arcana or buy it online at arcanabooks.com. And then dive into something totally new!