Dec 12, 2016

8 Question Interview with Jenna Rainey of Mon Voir

I was introduced to Jenna Rainey from my well connected sister, who has a knack for knowing amazing, industrious, and creative people. Jenna is the founder, creative director and lead designer, illustrator, calligrapher behind Mon Voir. She started her small but mighty illustration and design agency out of a love for art and illustration that began when she was very little. Jenna has an abundance of beautiful stationary, prints, and booklets, and naturally her work is sought after for the wedding industry.  She also holds workshops and private lessons to help others learn how to bring their artistic vision to life.  With a passion for originality and a background in psychology, she strives to bring out the creativity in each student in a workshop and unique and elegant quality within every design and invitation. Jenna's work has been featured in countless publications and wedding blogs including Nixon, Martha Stewart Weddings, The Knot, The Lane and is now sharing her talent and stories in various keynotes throughout the country including Connecting Things, Brit+Co's Re:Make Summit and more!

How did Mon Voir evolve from concept to inception? While moving home to San Clemente from spending 5 years in Chicago, I found a random box of art supplies mixed in with my stuff. It was full of watercolor paint, brushes and had a couple calligraphy pens.  It was definitely not ours, so I found it odd to be in our pile of boxes while unpacking.  It sparked my interest as I've always been creative and I used to paint with my mom in junior high/high school.  So, I started playing around with the supplies and eventually posting my work on Instagram (per my husband's encouragement), and eventually people started asking me if they could purchase my artwork or hire me to do their wedding invites! There was never a concept, it just was a steady evolution of me just painting and calligraphing what I loved and wanted to do and figuring things out as I went! I became obsessed with creating things and somehow people wanted to pay me money for those things.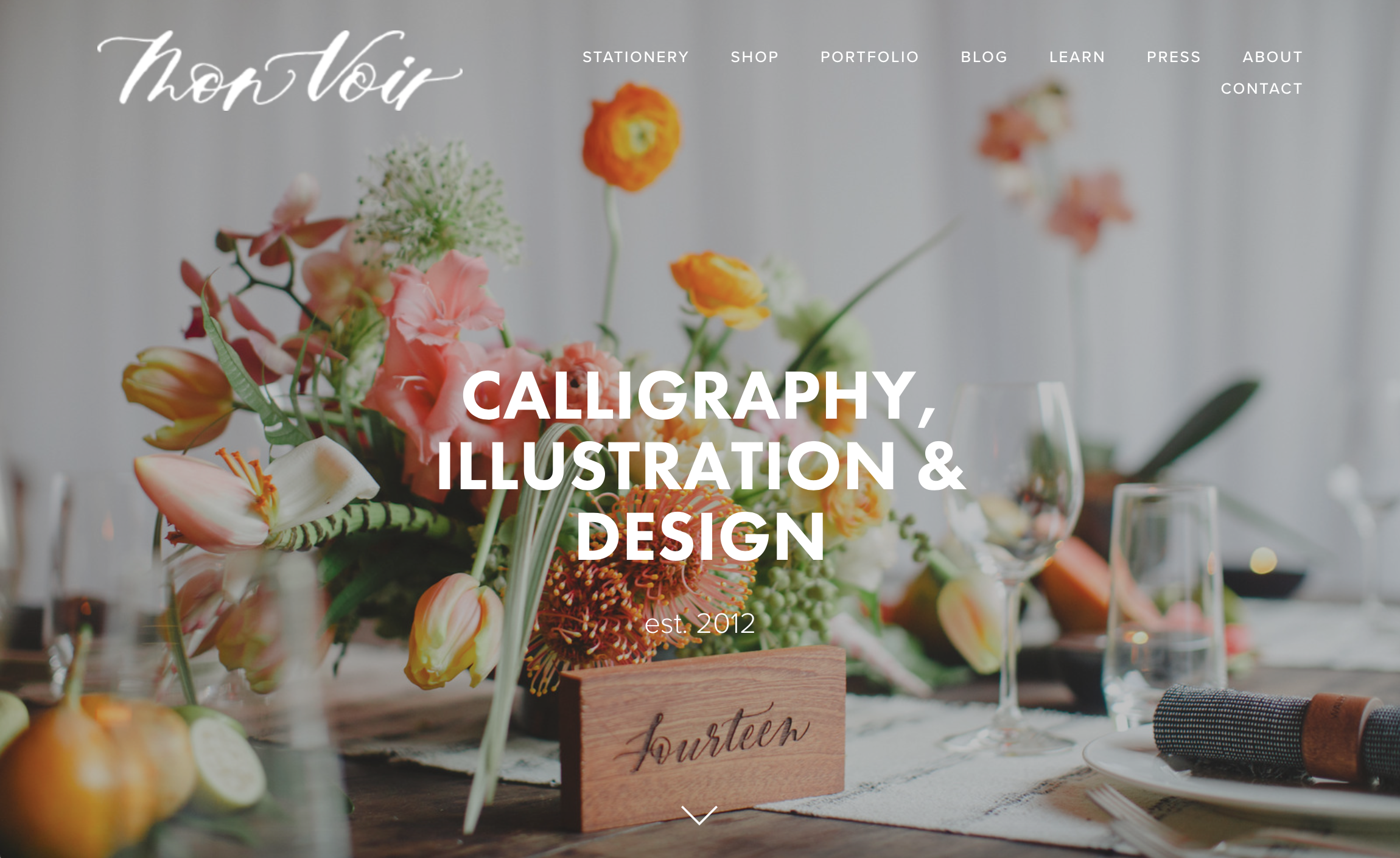 Describe the journey so far, and where would you like to take it longer term? Because of how things started with my business, I would describe this journey as a constant climb. This was all so unexpected for me, so every turn and success has been a complete surprise. At the same time though, because I love what I do so much, I've worked so incredibly hard. I didn't know much about how to run a business when I started: how to be a leader and make big, difficult decisions, taxes, time management, problem solving and client communication, etc. so I spent so much time on Google. Teaching myself these things, teaching myself design programs and just figuring it out. Because of that, every time there's been a success or any sort of recognition, no matter how big or small, it has been huge for me and my journey to keep going. I'm now at a point where I'm focusing more on the future than the present, setting goals, etc. So, long term I'd like to always be learning and getting better. For each success to be greater than the last.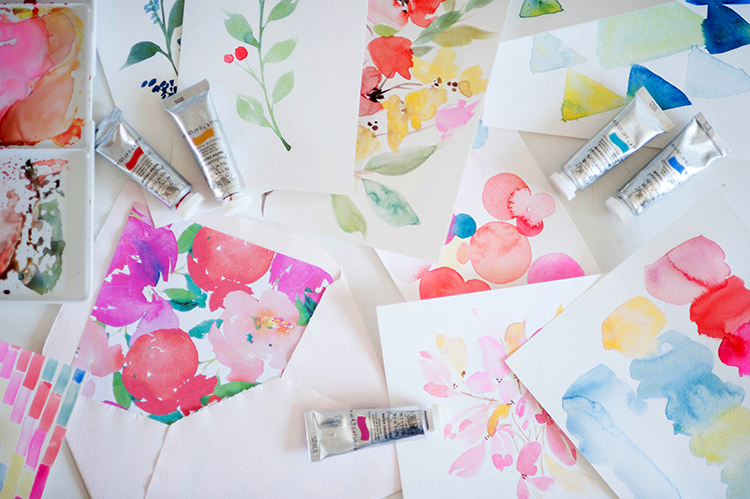 What are some of the most rewarding projects you've taken on? I'd say the most rewarding moments in my career have been from teaching. I teach watercolor and calligraphy, and showing people that they can be creative and learn a craft is so rewarding.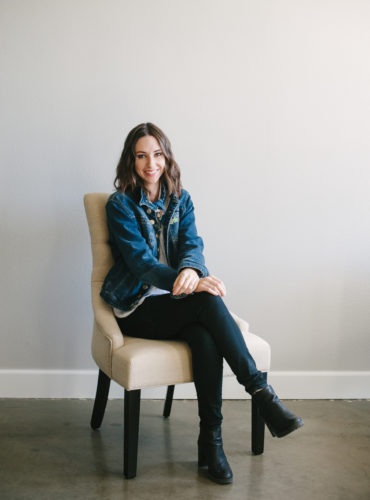 What are you currently working on / your typical day? Currently it's save the date season for me with my wedding clients. I design custom wedding invitations, and this winter is a very busy one for spring weddings coming up. On top of it, I'm writing a book, and we're in the middle of the editing phase…so things are crazy. My typical day begins around 6am, looking through my calendar and just mentally preparing for the work day. Once I get into the office, it's go time! I rarely take breaks and it's a lot of painting, scanning, designing, reworking, and communicating with clients, etc. I leave the office around 5pm and usually come home to work on my book for a few hours and debrief with the husband or hang with friends.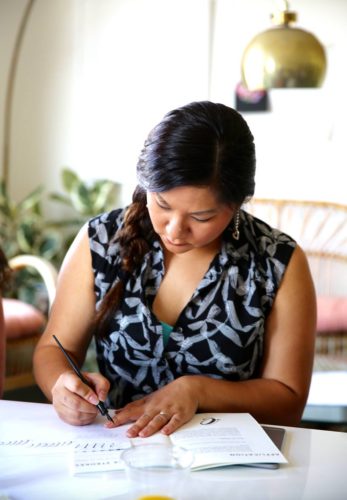 What are some of the challenges you've experienced running your own company?  Being a small business owner is the most rewarding but equally challenging thing I have ever done. There's no luxury of having the departments that a larger company has like accounting or HR, or marketing, etc. It's all you, especially in the beginning. I now have an assistant, accountant/bookkeeper and someone who manages my studio, but when there's a problem, I carry the full weight of that problem. Or in the beginning when I had no idea what the difference was between sales, federal and income tax, I was doing the research on that and stretching my math brain. Fortunately, these sort of things are much easier now, as I've learned a lot by making mistakes and I now have people to help with this, but I'd say the biggest challenge is just the unknown and feeling lost or unsure of how to make decisions that you've never had to make before.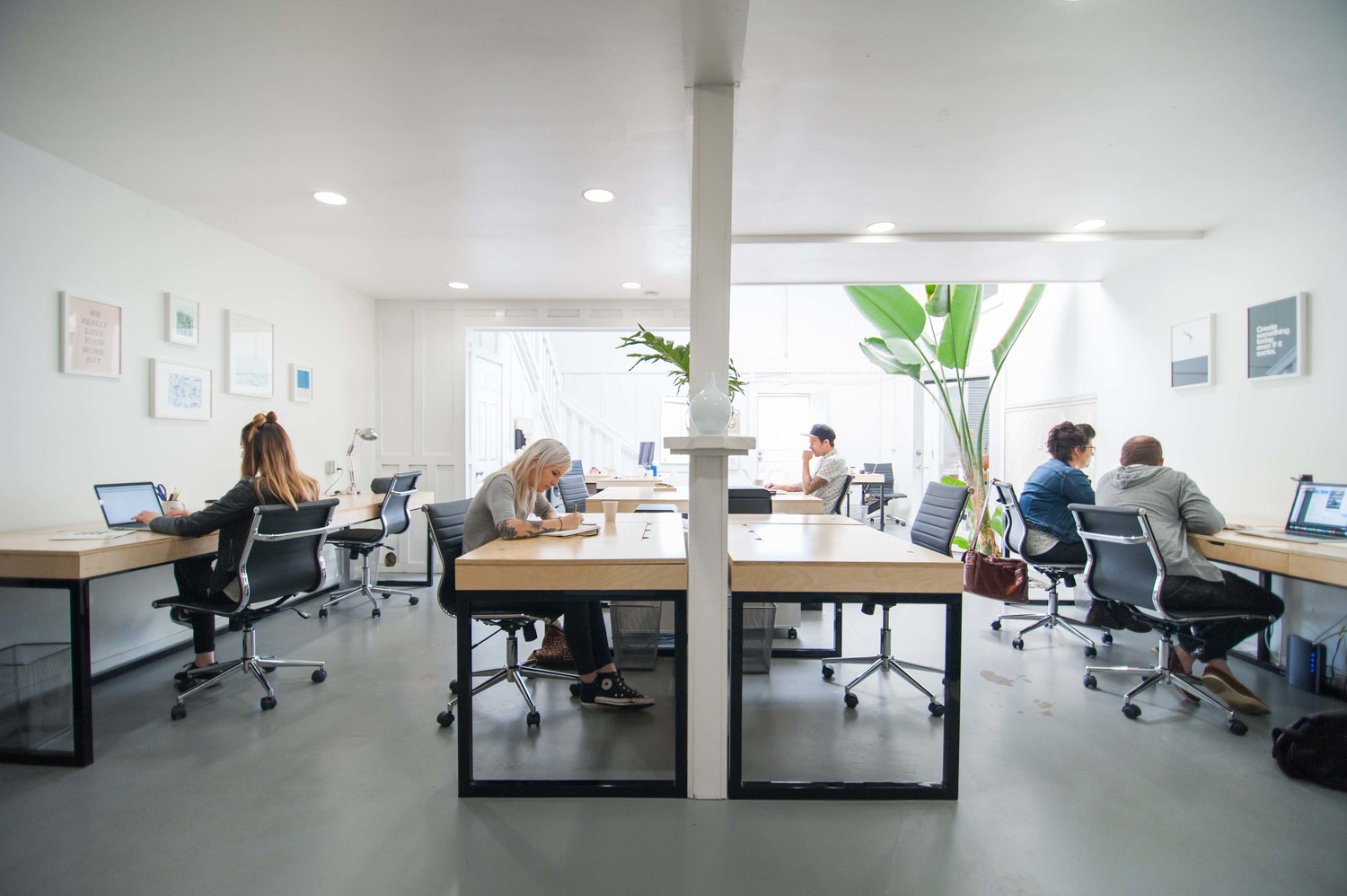 What insights/lessons can you share as a creative entrepreneur?  Don't be afraid to make mistakes. This is what creates authenticity and your unique story. I've always learned so much more from my mistakes than I have any successes. No matter how big or small, you will never forget a mistake and therefore, will never make it again. They define who you are and lead to more success if you're willing to work for the long term.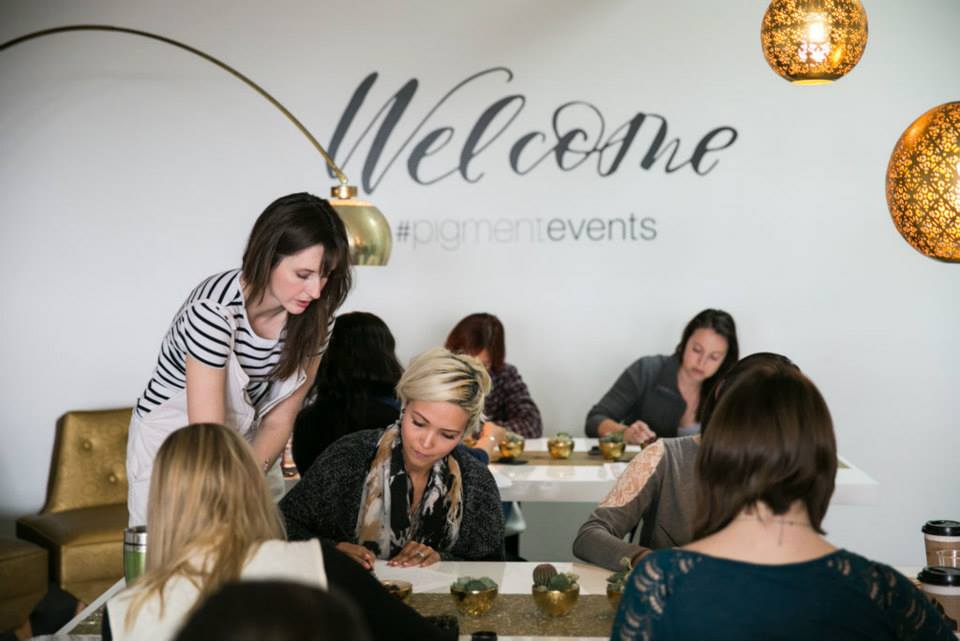 As a kid, what did you aspire to be? When I was a kid, I either wanted to be a professional musician (in a band or writing score for a movie, etc.) or a professional soccer player. Ha! Very different things, but I grew up doing both non-stop.
What is your personal source of inspiration? I find inspiration from people mostly. Anyone who is working their hardest to be better and communicates what they do very well. Whether it's a business guru like Gary Vaynerchuck, or my husband who is a youth pastor and works so hard to be a good influence and guide for kids…that's inspiring to me.