Oct 31, 2016

8 Question Interview with Hans and Jennifer Hartvickson

What's better than spending your summer having fun, bathing in creativity, engaging in music and storytelling, all while not realizing that you're learning?  I only wish that the educational enrichment offerings that we see today were available when I was growing up. I have been enthralled with Adventures in Writing Camp / Team Lemur's workshop, and my kids have attended for the past three years. The husband and wife founder team are always there to greet us in person on the first day (despite managing 30 camps), and so I was compelled to share their startup journey after learning about their history.

The story of Mister Lemur begins in San Francisco 2010, with Jennifer and Hans Hartvickson, who created a small writing and publishing business called Ringtail Learning to share curiosity-driven living and learning. They created Mister Lemur's Train of Thought, which uses a similar approach to learning, wrapping new vocabulary, bits of science, and stimulating ideas in a fun, lyrical context.

Both Stanford trained, Jen and Hans have fully complemented each other throughout the startup process.  Jennifer left her University Director position in September of 2011 to focus on Mister Lemur full time, and Hans followed in early 2012, leaving a position at a San Francisco hedge fund. They have spent the last five years operating dozens of summer camps, conducting hundreds of school assemblies, and publishing books. Their book was the winner of the 2011 Gold Medal for Children's Poetry in the Moonbeam Children's Book Awards.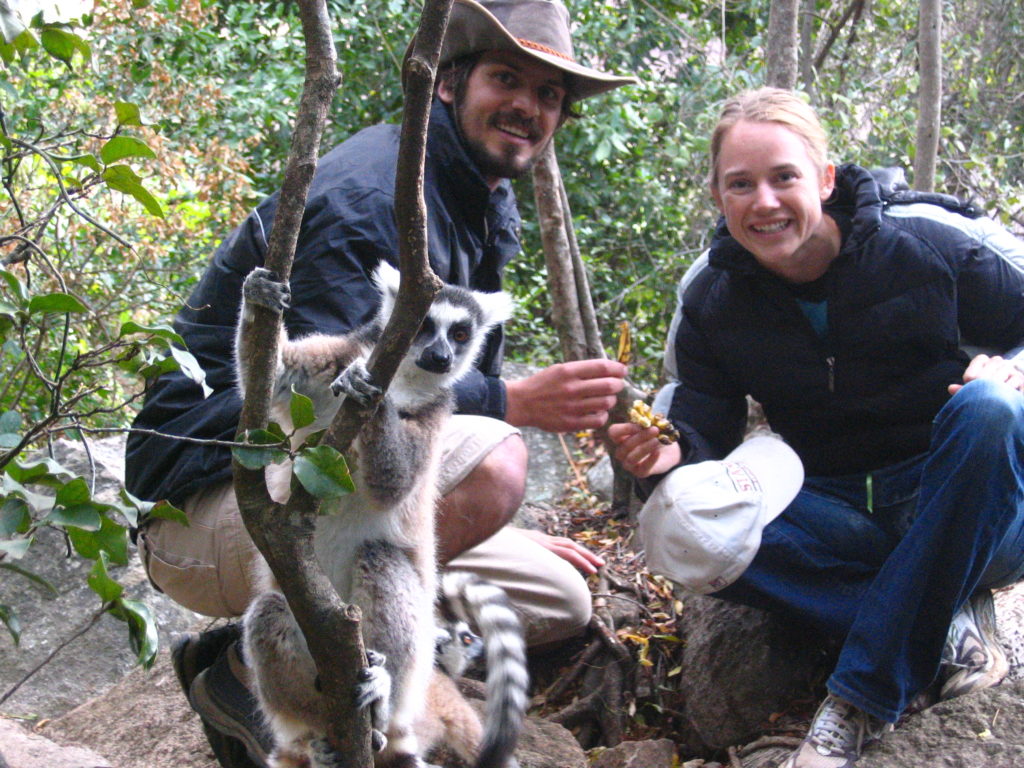 Tell us why and how you both became involved in the education space and began Ringtail Learning back in 2010. 
Hans and I have always loved writing and as children were drawn to creatives like Shel Silverstein, Dr. Seuss, and Gary Larson. In 2009, as a way to start the day on a "good note" Hans and I started getting up early to write and illustrate short poems.  After six months, we had created over 100 short poems or "stories" and we decided to assemble them into our first book, Mister Lemur's Train of Thought. Being "serial" DIYers, we opted not to go the traditional publishing route, and rather created Ringtail Learning, through which we publish our books and music.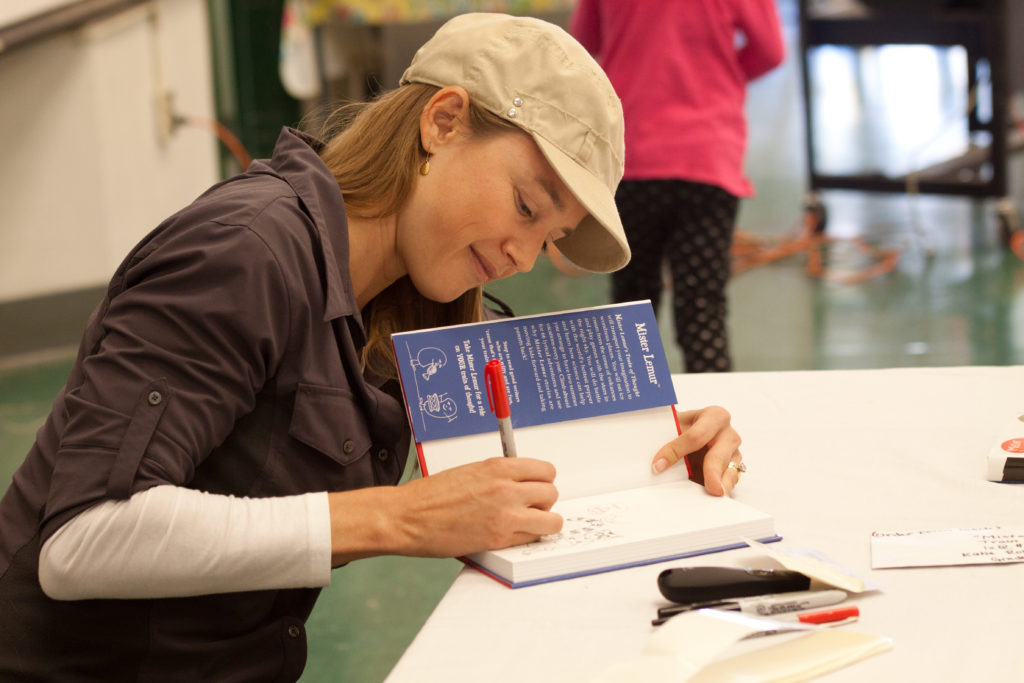 How has the brand evolved to include Mr. Lemur and Adventures in Writing? Where do you hope to take this longer term?
In 2006 Hans and I traveled to Madagascar where we fell in love with lemurs for their incessant curiosity and friendliness.  When we wrote Mister Lemur's Train of Thought, we needed a "story-teller" and a lemur seemed like the perfect fit.  Today we have created an entire world around the character Mister Lemur and his friends (also inspired from unique animals like numbats, fossas, and leaf geckos!).
After publishing the book, we began speaking at elementary schools. This is where we discovered our talent for hooking young readers and getting them excited about writing.  School assemblies opened the door to teaching, and we created an after-school program for gifted and talented students in Marin County.  Every participant wrote and illustrated their own book, and worked on computers to publish eBooks (this is before e-publishing was available on iPads.)  The class was so successful that we knew that we wanted to share the experience with a wider audience.  The idea for Adventures in Writing Camp was born.
Hans and I set out to create a camp where kids could fall in LOVE with writing.  Adventures in Writing Camp is a two week "day camp" program that allows campers to write, edit, and publish their own eBook under the guidance of professional authors.  Lessons are delivered as songs, and new writing skills are practiced through games, theater, and songwriting. The program is designed to inspire reluctant writers and delight those that already have "the bug."
We are now entering our sixth year of operation, We have grown from five locations to 30 in 2016.  Additionally, we have expanded the camp to include a program for 1st graders, and created a blogging program specifically for middle school students.  We are planning to open an additional ten sessions or locations in 2017, and have expanded our team again to begin offering after school programs.
Describe some of the projects/initiatives that you are most proud of and impact achieved.
The projects that we are most proud of are undoubtedly Adventures in Writing Camp, and our six books and 30+ songs.  Over 90% of parents whose child attended camp said that they would recommend Adventures in Writing Camp to a friend.  We regularly hear that children walk away with an improved attitude and more confidence as writers.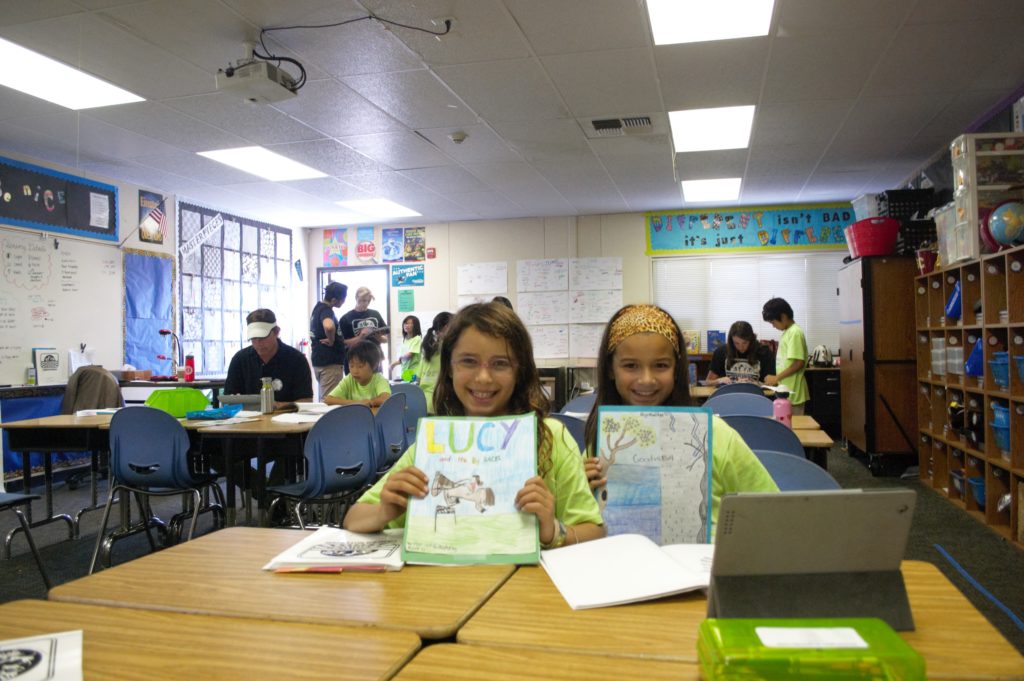 How would you describe your roles in the company (day-to-day) and how has it evolved?
None of this would have happened if it weren't for teamwork. Hans and I have different strengths—he has an MBA from Wharton and is very good at planning, budgeting, and the contracts/insurance side of things.  I have an M.Ed from Stanford and love working with educators, parents, and kids.  We are both deeply involved in the creation of our curriculum, music, and the structure of the camp.  As the camps have grown, (in 2016 we had over 1,500 campers attend) we had to learn to let go of some important pieces of the business (i.e. recruiting, supplies, and HR) and to hire and develop people who can take ownership of these roles and do a good job.  Today our most important responsibilities are to set the vision for where we are headed, and to keep people focused on those goals.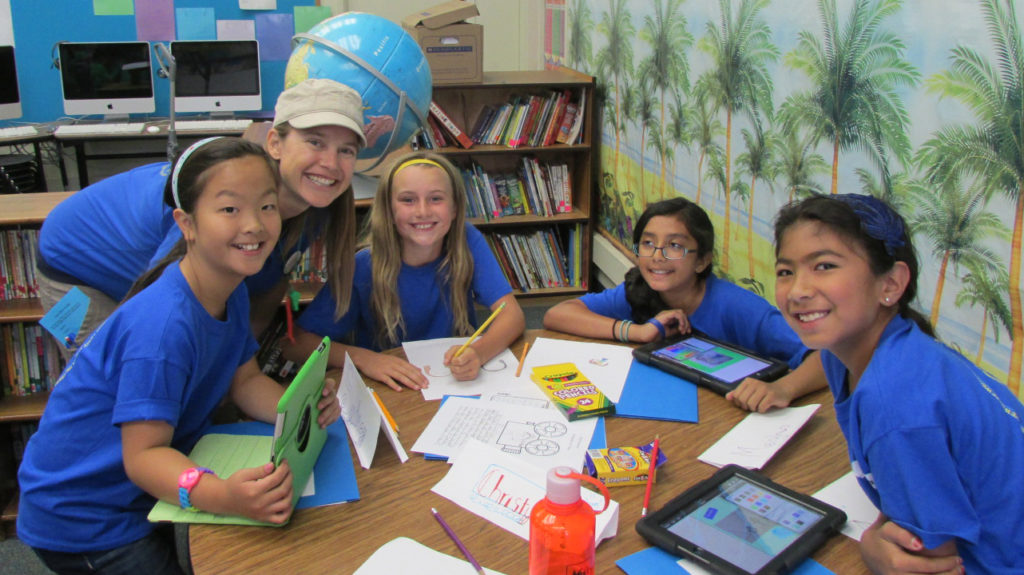 What are some of the challenges you've experienced running your own company?
On the financial side, it took two years longer than expected to get to breakeven. Until the company turns a profit, just meeting your daily living expenses can be a challenge.  As a husband and wife team, we spend a lot of time talking about work, and we've had to work hard to maintain the lines between "work life" and our "home life." Challenges, however, are not bad.  Each time you overcome a challenge, you walk away with a new skill or knowledge, and are better prepared to tackle bigger challenges in the future.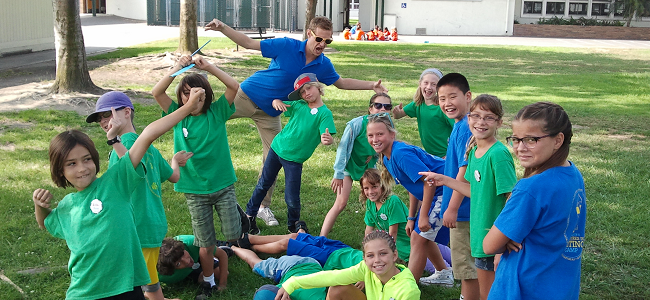 What insights/lessons can you share as entrepreneurs of a growing franchise? 
Starting a business is all-consuming, so you better make sure it is something you actually enjoy—you'll be doing a lot of it!
I once heard someone say, "only do what only you can do."  When you start a business, you're often doing everything. But as revenues grow, it is important to bring in people that can take things off your plate so that you can focus on the things that only you can do.  In our case, it's building and managing a great team, creating an awesome experience for campers and their families, and thinking about what we want the business to look like in three to five years.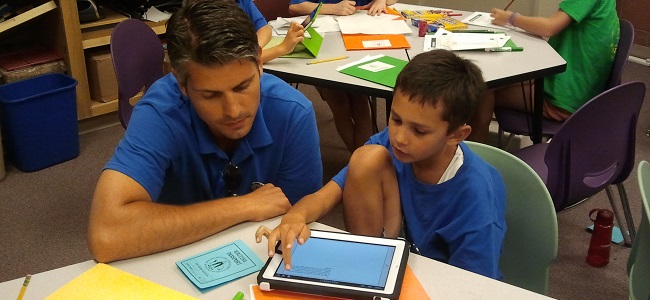 As a kid, what did you aspire to be?
As a kid, I wanted to be an astronaut.  I'm from a small town, and I think I was drawn to the idea of "seeing the world" and let's admit it, being weightless would be pretty fun too!  Hans always wanted to be a writer when he grew up, but his parents pushed him towards a more practical career. Later in life he was able to become a writer and he is glad for the other experiences he had that have allowed him to have success as a writing centric entrepreneur!
What is your personal source of inspiration?
We find inspiration from the things around us.  We often get inspired when traveling or going someplace out of the ordinary.  Now that we are parents, we also find inspiration from our one and three year old children.  They have such great descriptions.  For example, when asked why she doesn't like dogs, our three year old said, "because they're too licky."  So cute and creative!