Nov 07, 2016

8 Questions With: Wally Vu of WattzUp Power

Wally Vu and I go WAY back. Back in the day, Wally was (or is) known for the ability to get you into any club, anywhere, anytime. "Access" was his specialty. We came up in the game via streetwear. Ecomm and wholesale was our school and every lesson was different everyday. From fashion, to food, to promotional items; it's all the same to him. It's all business.

OC native, Wally always dreamt of being big. And by big, it wasn't to be famous, it was to be successful. Successful enough for your traditional, immigrant, Vietnamese parents to get off your back and trust that you're on the right path. On his current journey, he has found a road to something brand new. Alongside his partners, he has found a way to bridge the tech world and pop culture with the brand WattzUp Power. Collaborations with Nickelodeon, Asics, and their upcoming Artist Series makes this brand a contender. Let's get to know what it's like to be a bonafide hustler.

Tell me about WattzUp. What's your ideation process like? 

WattzUp is the answer to all the boring, block shaped power banks you see out there.  People now more than ever are bound to their phones via text, email and social media, so portable power has become increasingly important.  My partners and I are tech junkies so when we were getting power banks off Amazon as soon as we saw them popping up a few years ago.  We noticed that all the power banks in America were designed in the same modular, sleek esthetic.  We saw an opportunity to enter the US power bank market by providing the coolest looking chargers and took our shot.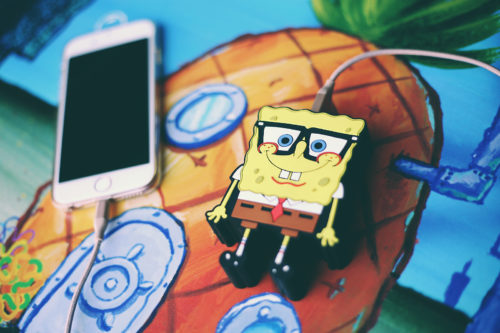 Our ideation process is simple.  We're here to feed the streets, and whatever street you live on we have something for you.  We're literally bringing the "power to the people".  What's really great about our product is that power banks have function that everyone can use. Where we're able to win is that we can design different power banks for different people.  When we first started we saw a trend in emojis, so our first offering of chargers was an emoji set.  We definitely like to push the boundaries so we put designs like the Eggplant Charger out there.  We're also paying attention though.  Beyonce says she keeps hot sauce in her bag, so we released our Hot Sauce Charger.  Birdman says to "Put some respek on my name", so we released the Respek Charger. DJ Khaled says to "Stay away from THEY", so we collaborated with Khaled to spread the word. The outcome was the Bless Up Charger which used the prayer hands emoji.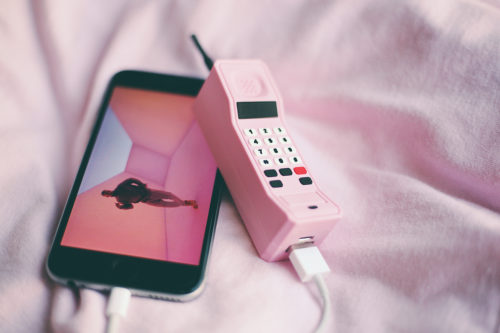 What are the challenges in being in the tech world? 
The biggest challenge for us is competing with the established companies in the marketplace.  We know right now we can't provide you the smallest, fastest charging, high capacity charger on the market.  We do our best to provide the best components.  We use a reliable power source, our USB ports regulate power properly so you don't fry your battery when charging your device, and we utilize a 1.5A output so it's actually faster to charge your device from our charger than your wall block.  One thing is certain though; when you bust out your WattzUp Power Charger its an instant conversation piece.  If you want the coolest charger on the market we got you!
Your product allows for one to be instantly charged up and remain connected whenever & wherever. How do you maintain the balance of being in the real world versus the digital world in your device?
I think it's extremely important to keep a balance of everything in life.  The things that keep me balanced are exercise, mediation and food.  I ride my bike, practice yoga and stay in the gym for exercise.  I've been an official fat ass for years before this whole foodie wave.  I've just recently started meditation recently and it's really been something that's helped me balance things a lot since I've started.  What's great about all these activities is that you can do them on your own or enjoy in the company of friends and family.  What's important to me though is that they provide moments where I can disconnect for awhile and enjoy the moments that life blesses me with.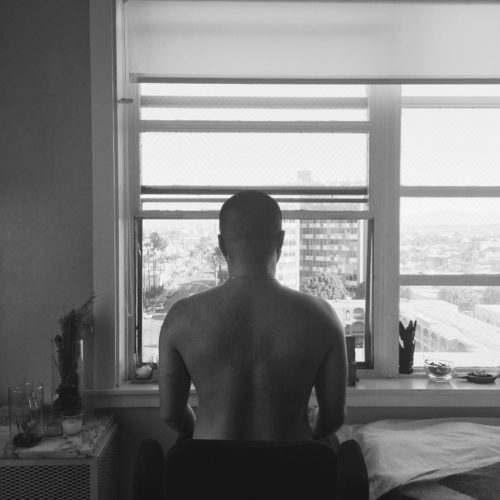 What are your thoughts on how technology has impacted retail? Do you think traditional brick and mortar shopping will eventually die out?
I think technology has separated the strong from the weak.  Competition yields the best product and experience for the consumer.  I don't think traditional brick and mortar shopping will die out, but brick and mortar will expand beyond just shopping and evolve into an experience.
I remember hearing about a sneaker store in Boston that was hidden behind a bodega in a random alley.  It was actually called Bodega and it sounded so sick that I couldn't wait to go and see if for myself.  Apt.4B most recently has done an amazing job of enhancing the shopping experience by turning their store into a 90's New York trap house.  It's all about the Snap or Gram now so shoppers want to pull up and flex on social.  On a larger scale Samsung 837 and Story are a glimpse at what's to come for the future of brick and mortar.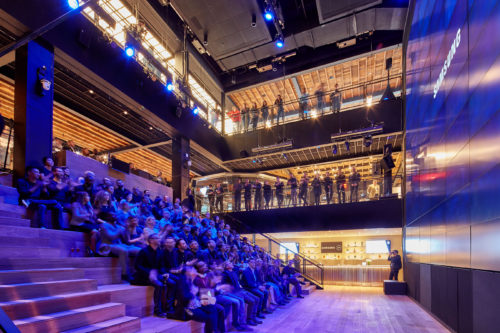 So far, what's the most significant moment in your career? Tell me about it.
The most significant moment in my career happened during a personal vacation at the end of 2015.  The first start-up I worked on for 7 years went up in flames. I was approaching the last of all the money I had saved up.  I had already paid for a trip to visit Vietnam, where my parents immigrated from after the Vietnam War. Vietnam is a beautiful country, but it also has poverty the likes of which I've never seen. The thing that really messed me up was seeing the effects of Agent Orange. The Vietnam War ended in 1975 and there's still people being born with birth defects like missing hands, arms, legs or a combination of multiple missing limbs.
There's beggars everywhere asking for money. You basically learn to just ignore to shoo them off.  One night I was sitting on the sidewalk with the hotel staff I had made friends with.  It must have been 4:30 in the morning.  A little girl approached us selling gum, she must have been no older than 6.  I went about my regular routine and waved her off.  She got a bite from a French tourist and in my head I was thinking, "this guy got played."  The French tourist actually gave her too much money and the little girl gave him back change. My friend at the hotel explained that people put these kids out on the streets to sell candy or gum. The kids have to come back with the candy they don't sell and all the money for the candy they did sell. If they're off they'll get beat for stealing candy or money.  The little girl could have definitely stashed that money away somehow but even amongst children there is honor amongst thieves. I was touched and took that little girl to a convenience store to buy whatever she wanted.  The first thing she grabbed was milk and looked at me like, "cool let's go". I told her it's ok get whatever you want. I thought she'd grab some candy, food or something a thing a 6 year old would want. Instead she walked over and started grabbing shampoo, soap, a tooth brush and tooth paste.  My heart literally broke and I cried like a baby inside that store.
Meanwhile in the US I'm stressing over an apartment that doesn't have a washer/dryer hook-up. It definitely helped me appreciate what I had back home and motivated me make something happen for myself.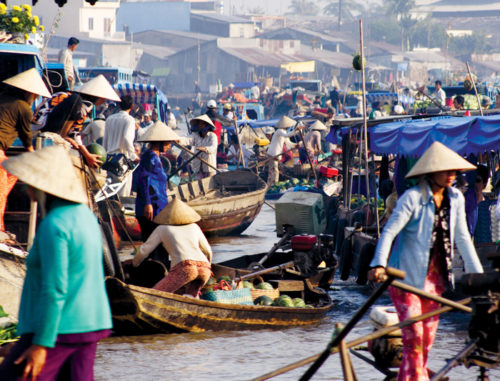 As a self starter, what advice would you give a young millennial?
If you don't have the appetite there's not going to be a seat for you at the table.  Everyone is out there to get theirs, and if they're hungrier than you are who do you think is going to eat first?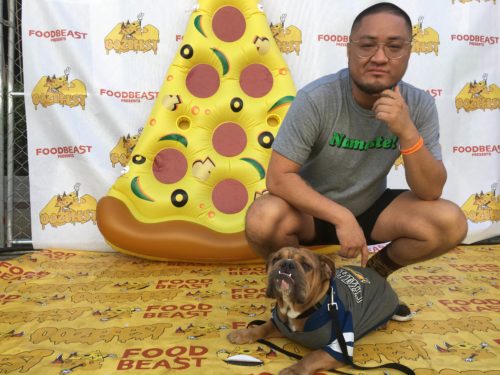 What social media platform do you use most? Why?
Personally I love using Facebook.  All of my personal friends are on there.  It's how I keep track of people's birthdays, organize small events and regretfully look back on all the memories I don't want to be reminded of on a daily basis. People are are loosing faith in Facebook though. Unlike me, I really like what they've done with their Live Stream function and only Facebook and Twitter allow to post and view 360 content.  I've definitely been having some fun posting 360 photos and videos with my Ricoh Theta.
Would you rather be liked or respected? Why?
I would actually prefer to always give respect.  If you give respect you'll be both liked and respected.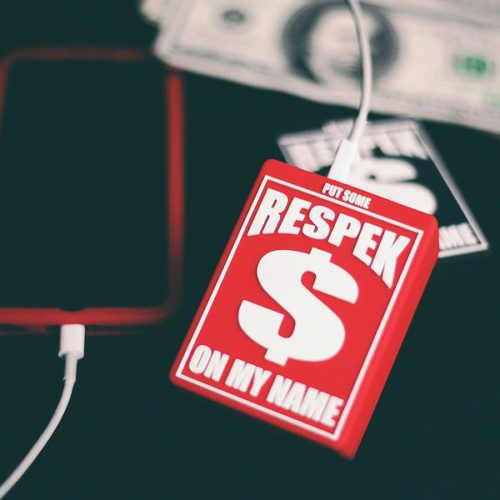 Bonus Question: Who would you rather go on a date with Miley Cyrus or Selena Gomez?
Is Niykee Heaton an option?