Sep 12, 2016

8 Questions with: Rachel Haden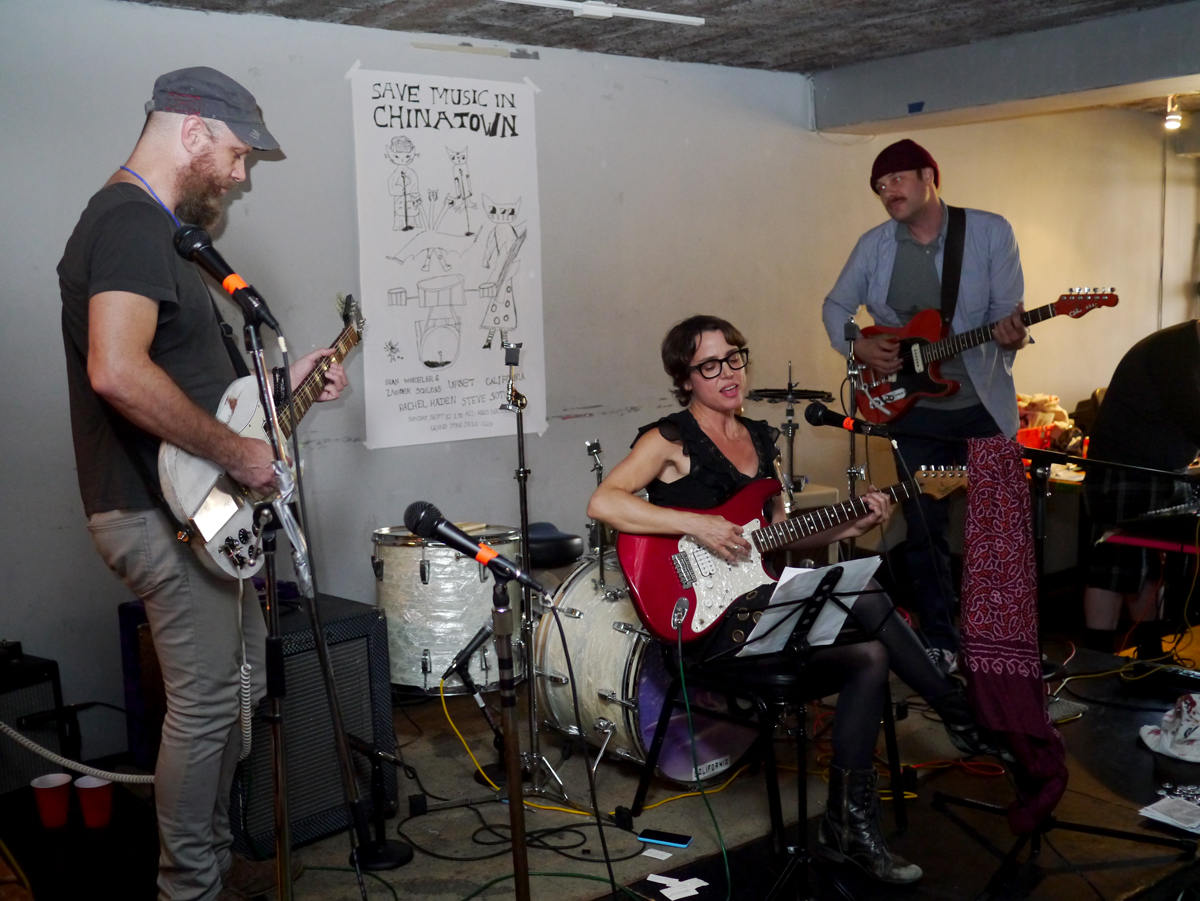 Look up Rachel Haden and you'll see a laundry list of musical acts she's been in (That Dog, The Rentals, The Haden Triplets) and contributed to (Beck, Dieselhead, Dntel, The For Carnation, Jimmy Eat World, Ozma, The Rentals, Todd Rundgren, Mike Watt, Weezer). And you already know that her dad Charlie Haden was the much-loved and influential jazz double bass player and her siblings are accomplished musicians as well, right?
Yet it's taken until now for her to release solo music. Her 7″ single came out last fall and the full-length came out this summer, and she's played just a smattering of live shows–including a Save Music in Chinatown benefit for music education at my daughter's school, thank you very much. Go see my friend perform any chance you can, and read these eight questions with her in the meantime: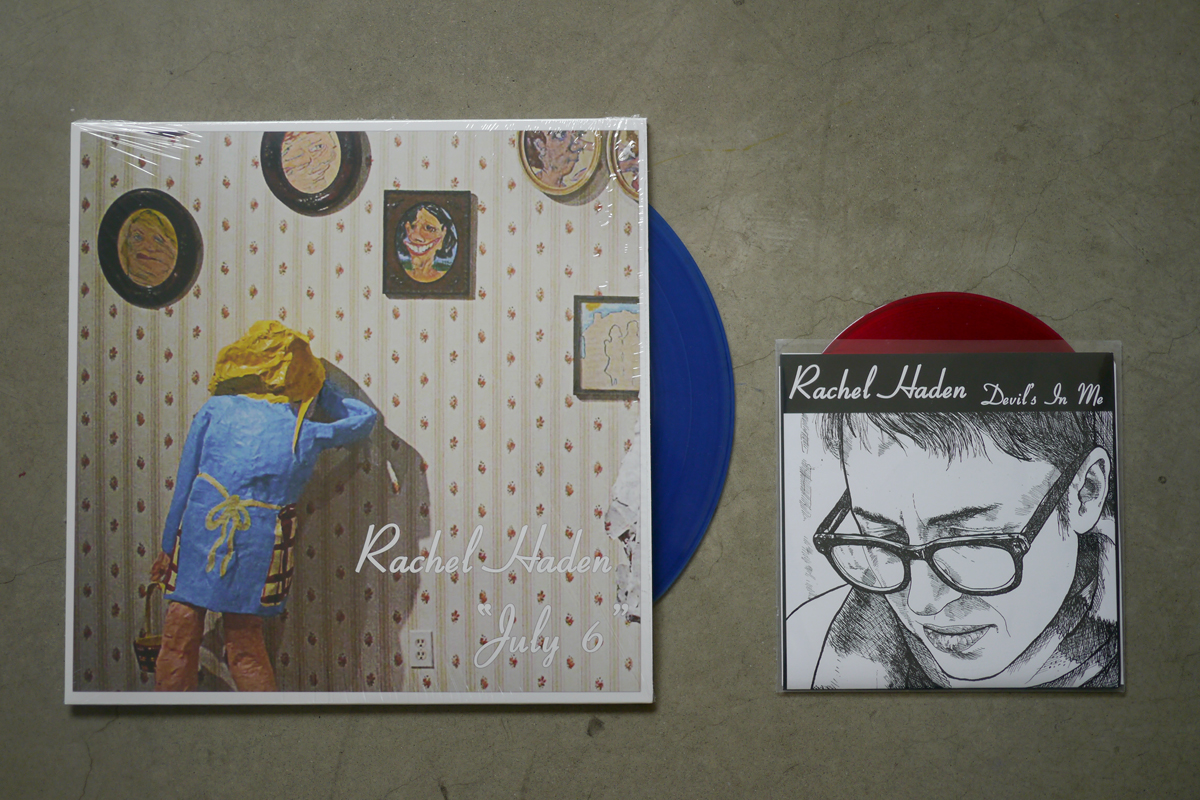 Now that your solo EP and LP have been let loose, how do you feel? Relieved? Proud? Even more stressed about the new music?
Proud. It took so long to do and i finally did it. Thanks to Harry at Greenway Records, go buy yourself a copy or two.
How do you describe the sound of your solo work to someone who isn't into music? Rock, experimental, art?
Melancholy yet uplifting. It's therapeutic getting music out. It helps my self-esteem and is good for the soul.
Can you talk about how your outlook toward music has changed from when you were a young person to now that you're an adult?
It hasn't changed. I'm basically still a teenager deep down inside. I still listen to music to help me when I'm confused or feeling down or feeling good. I'll always be passionate about music.
Is your experience of making music the same as well?
Yes. We're working on a That Dog album now and the way Anna and I write is the same as it was in high school. For example, I brought in a song that needed elements to be completed. We worked on the arrangement and fleshed it out together, as we always have.
Does being in a musical family make it easier and more natural to make music or do you ever feel pressured, like, "Crap, I'm lagging!"
My grandparents on both sides were very musical and people are familiar with my dad's work. As a third-generation musician I think it comes very naturally. Myself and my siblings all have that drive.
It was a real breakthrough for you to release solo music. What about performing solo?
In that case there is some pressure. I have some sort of block about performing solo by myself. I even have friends and backing musicians  willing to play (shout outs to Adam Pfahler and Ryen Slegr), but it doesn't happen and I feel like I'm letting them down. I'm working on it, though. Eventually.
There's new That Dog music in the works. Has your working on solo work made you look at playing with a band differently?
No. It's really inspiring, and I think I'm focusing more on That Dog than I am on solo material. My solo stuff is my melancholy side. That Dog has some of that, too, but it's more Anna's perspective as she's the primary song writer in the group. I approach her songs from a sense of what I can add in harmonies or bass lines and we work from there. Having the band back together is making me excited about the next chapter in my life.
With all these new songs, do you still get excited about the older ones?
Some people don't like the idea of living in the past, but I do. Revisiting those songs brings me back to the time I recorded them–the way I was, the struggles I was dealing with. Recording them helped me through all that at the time.
Check out rachelhadenmusic.com and follow Imprint on Twitter, Instagram, and Facebook, too.