Sep 06, 2016

8 Questions with: Vy Nguyen of Lolli Swim

Living life through heart shaped sunnies and pockets full of sugary dreams is Lolli Swim. A collection of "swimmies" packed full of flirty details in bright fun colors designed by California born, Vy Nguyen. From sprinkly covered cupcakes to the original cheeky bOw bottom, these swimmies satisfy everyone's appetite for sweetness!

Designer/Owner, Vy Nguyen, was born and raised in Southern California. Growing up in the sunshine and having a genuine love for pool parties & Long Beach days, Vy began dreaming of her own "swimmie" line.  She learned the ins and outs of the industry from design/merchandising, to production and sales all in Los Angeles. Everything fell into place and Lolli Swim was born in the Summer of 2010.

Lolli's roots started in Laguna Beach, CA.  The playful line is full of bright fun colors and flirty fits. Inspired by all things yummy & delicious, Vy always brings a creative look to her swimmies.  Five years later, Vy is still in Laguna Beach designing and drawing inspo from her travels and of course all things SWEET!

Fast forward to the dinner party where I met Vy. Which is where I tasted the most perfect homemade cookie in my life. Chewy center, crispy exterior. And that was hours after it came out of the oven, travelled to the dinner party, and finally consumed for dessert. From the moment I shook her hand, Vy's energy was radiating positivity. Hence, the aesthetic of the brand.

You can find Lolli Swim all over the world. From the beaches of California to the magical paradises of Hawaii, Ibiza, Dubai, Japan, Bali and more. Stores like Urban Outfitters, ASOS, Nordstrom, Revolve and Nasty Gal all carry her line. Which also means the hip and fashion savvy customers are all purchasing Lolli Swim. Smart moves like having the Four Seasons carry her line is also a prime example of a young entrepreneur thinking outside of the box. She not only can bake a mean-ass cookie but she's also a self-made business woman of this generation.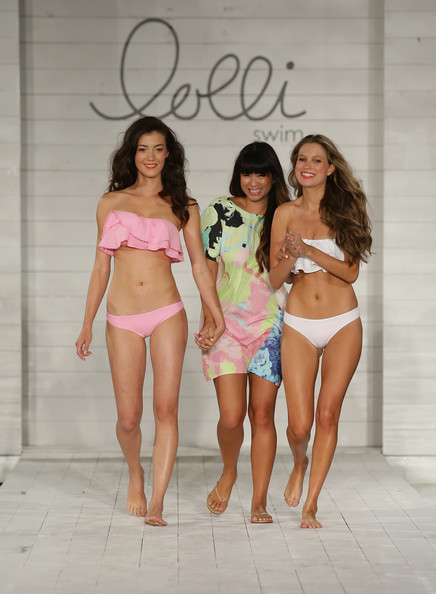 Lolliswim. Where did the name come from? Why bathing suits?
I love candy, lollipops, and pretty much anything sweet so that where Lolli came from.  My inspiration is usually from my childhood, fun travels or from yummy sweets & treats!  Growing up with a pool and going to the beach, I just always loved swimmies.  They are super colorful and they don't really fall in with trends in the clothing market.  You can use crazy colors, prints and neon anytime.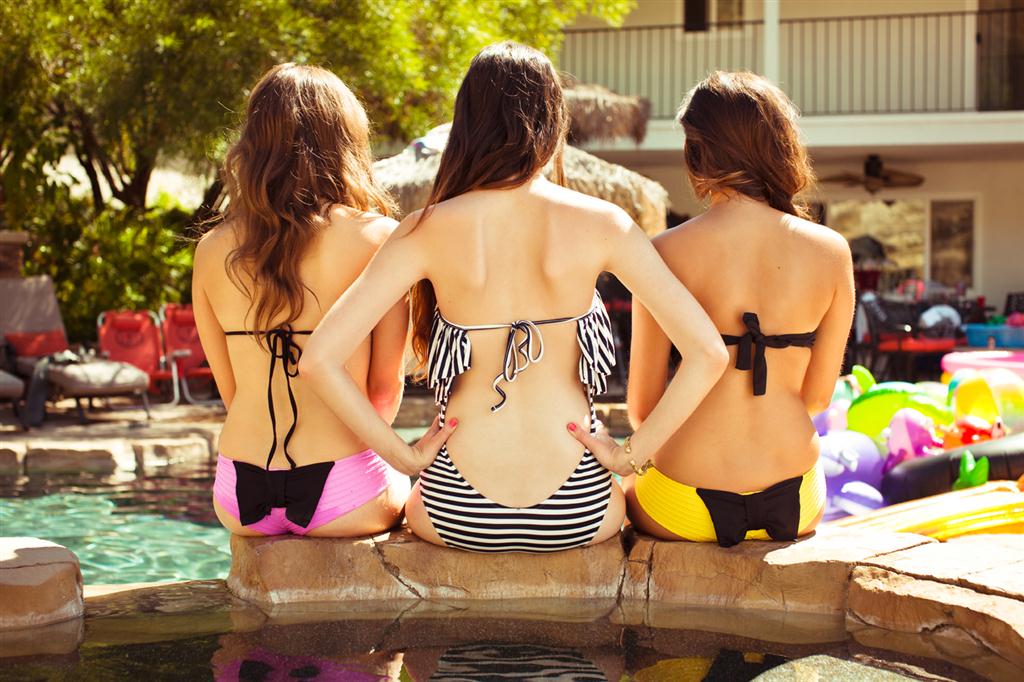 Where did you grow up? What was it like?
I grew up in the Inland Empire, Upland CA.  It was pretty mellow and suburbia.  My family was the first Vietnamese immigrants in the area back in the day! Now that I'm older, I look back and see how lucky I was growing up.  My parents came to California as refugees at the end of the Vietnam war so they didn't have anything.  They taught me how to work hard, appreciate everything and everyone and also the importance of family.  Together, our family learned the American ways and mixed it in with our Vietnamese heritage.  It was hard being one of the few asian kids at school but it was fun.  Having all of our family in the same town really helped too. My grandma watched my sister, me and my cousins so its awesome that we all speak Vietnamese and still follow all the culture now.  Its fun keeping up with all the traditions.  I can appreciate it now.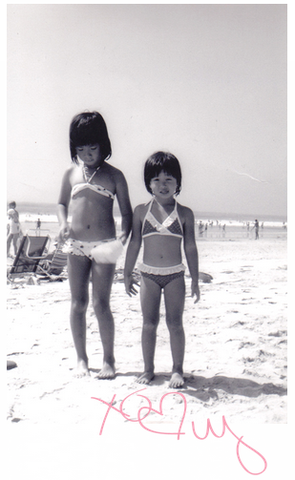 Social media thoughts?
I have a LOVE hate relationship with social media.  I love it because you can put your voice out there and I hate it because it consumes you, people are so attached to their devices.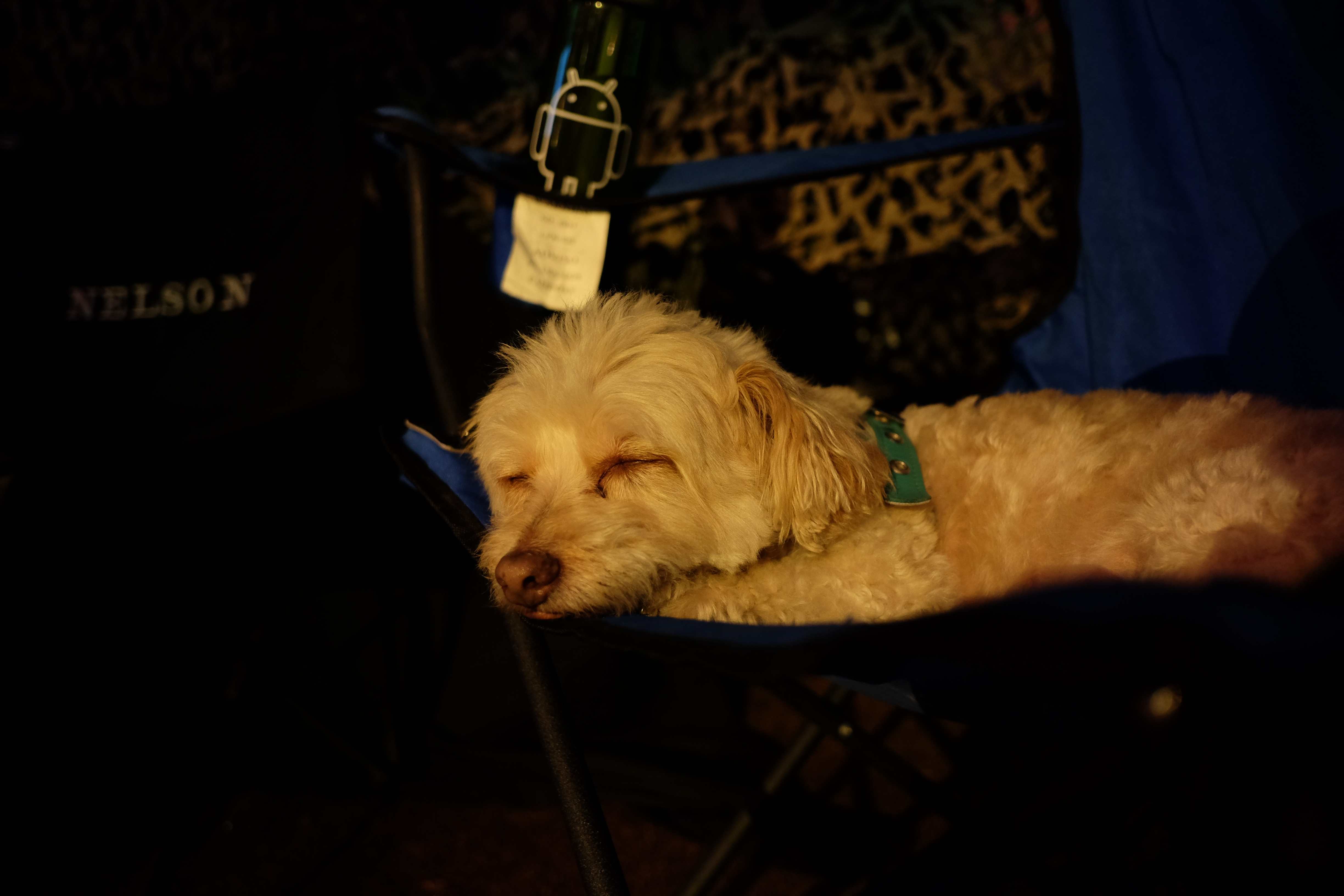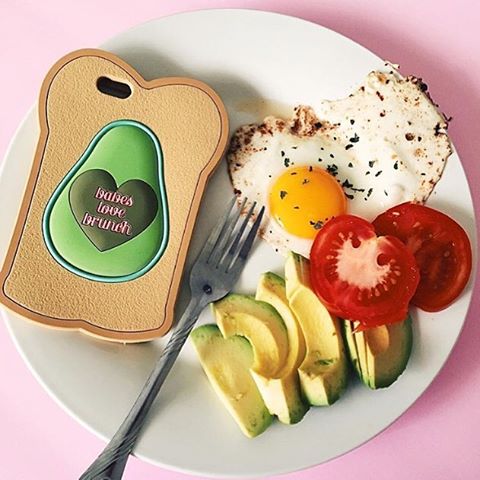 What is the one thing you wish you invented?
Mmmmm probably ice cream or The Happy Meal. Pretty much anything that makes people smile and feel nostalgic.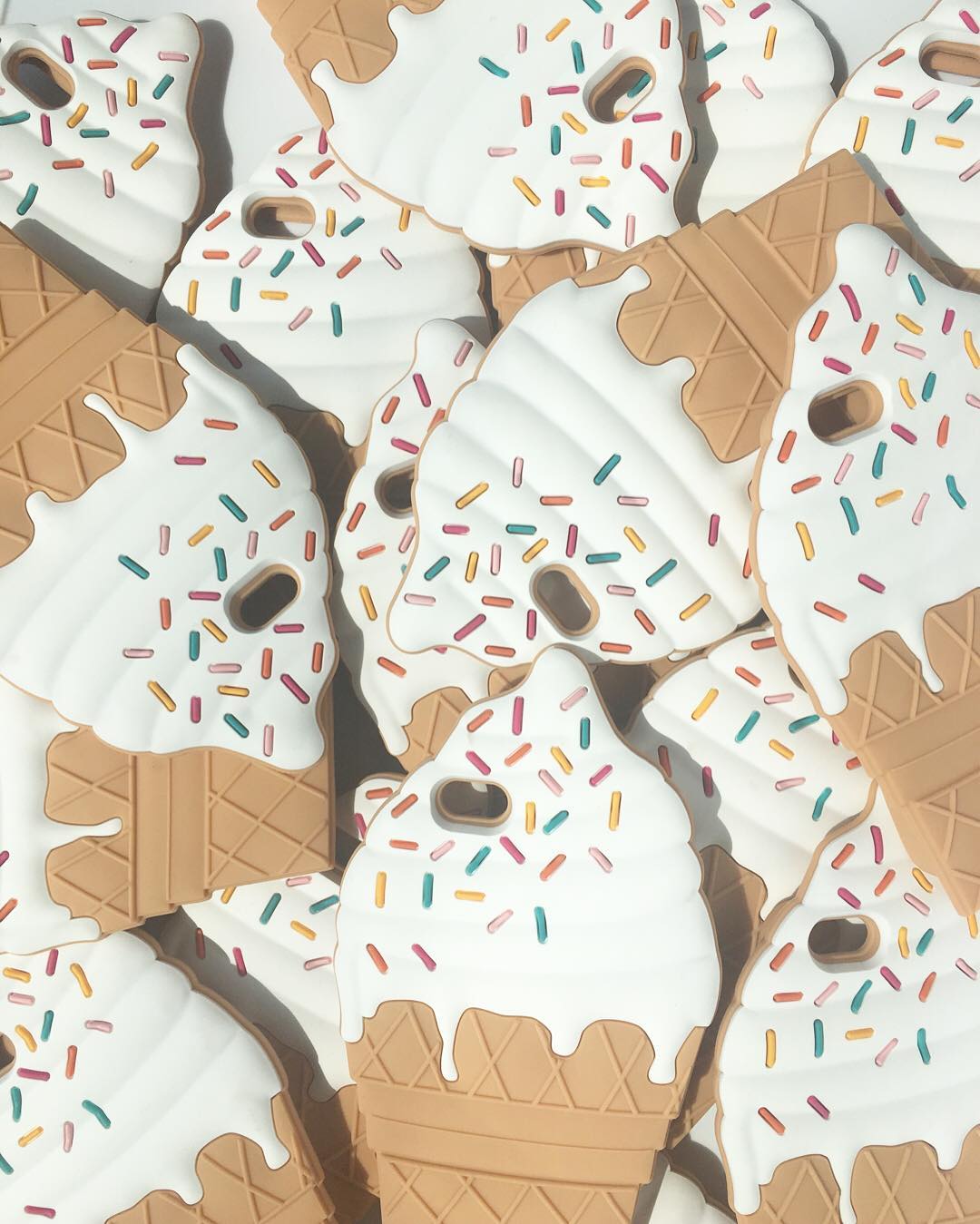 Tell me your wildest/weirdest experience in another country.
My first trip to Bali, my cousins and I were chased by a bunch of monkeys in the dark.  It was seriously the funniest and scariest EVER. I love Bali, it's so full of inspiration and allows you to think clearly.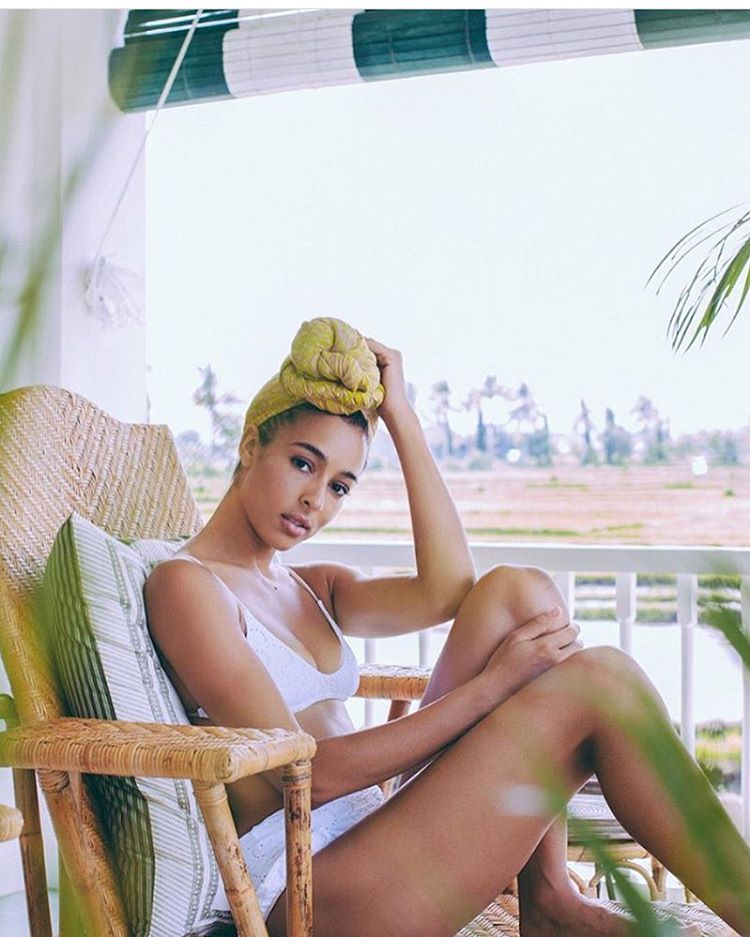 What are the struggles of being a young entrepreneur? What's the most important to tip to being an entrepreneur?
No one takes you seriously until you've proved yourself.  At the beginning, no one would set appointments with me, no one would give me a loan, no one thought "swimmies" would be a good business. It was a struggle starting out.  It's important to believe in yourself and to stay motivated.  When things aren't going right, you need to keep keep your head straight and stay positive.  Other than that, it really helps to know all aspects of your business as an entrepreneur.  You will most likely be doing everything in the beginning.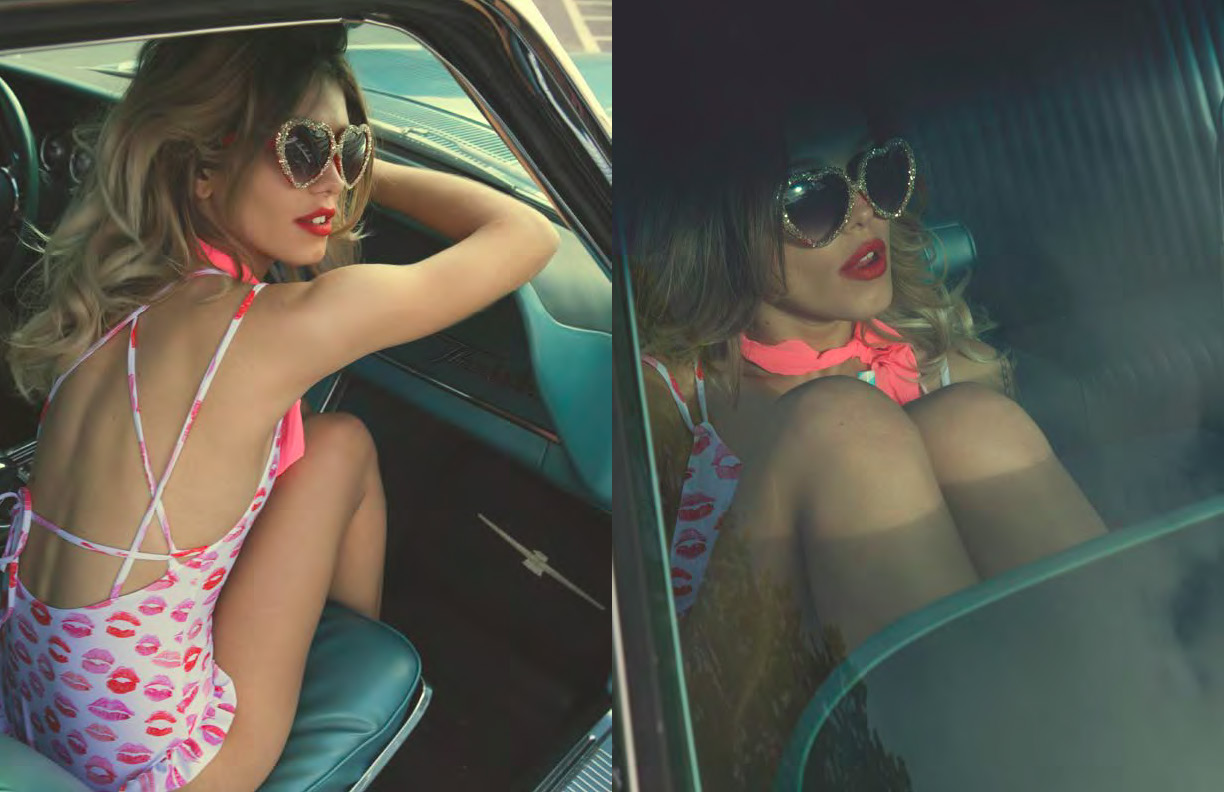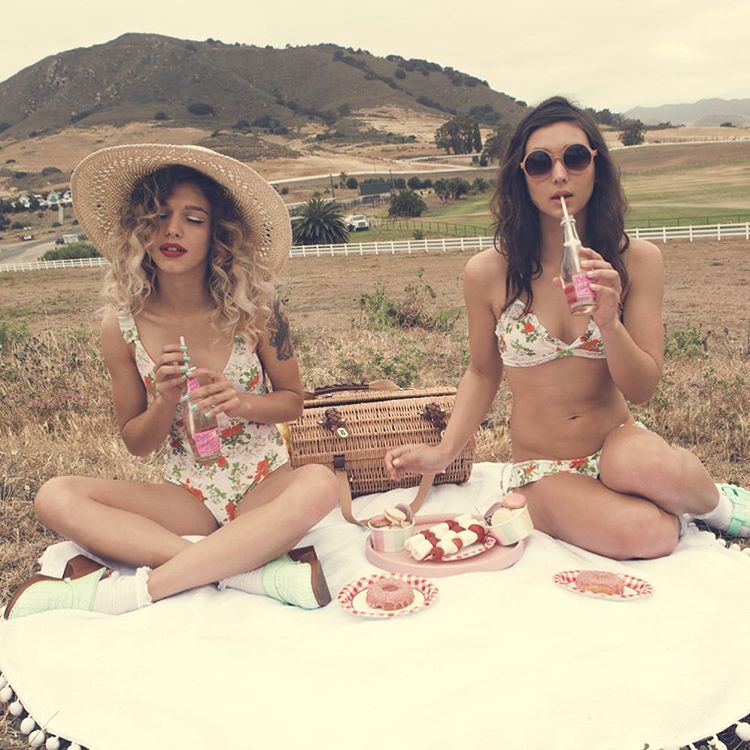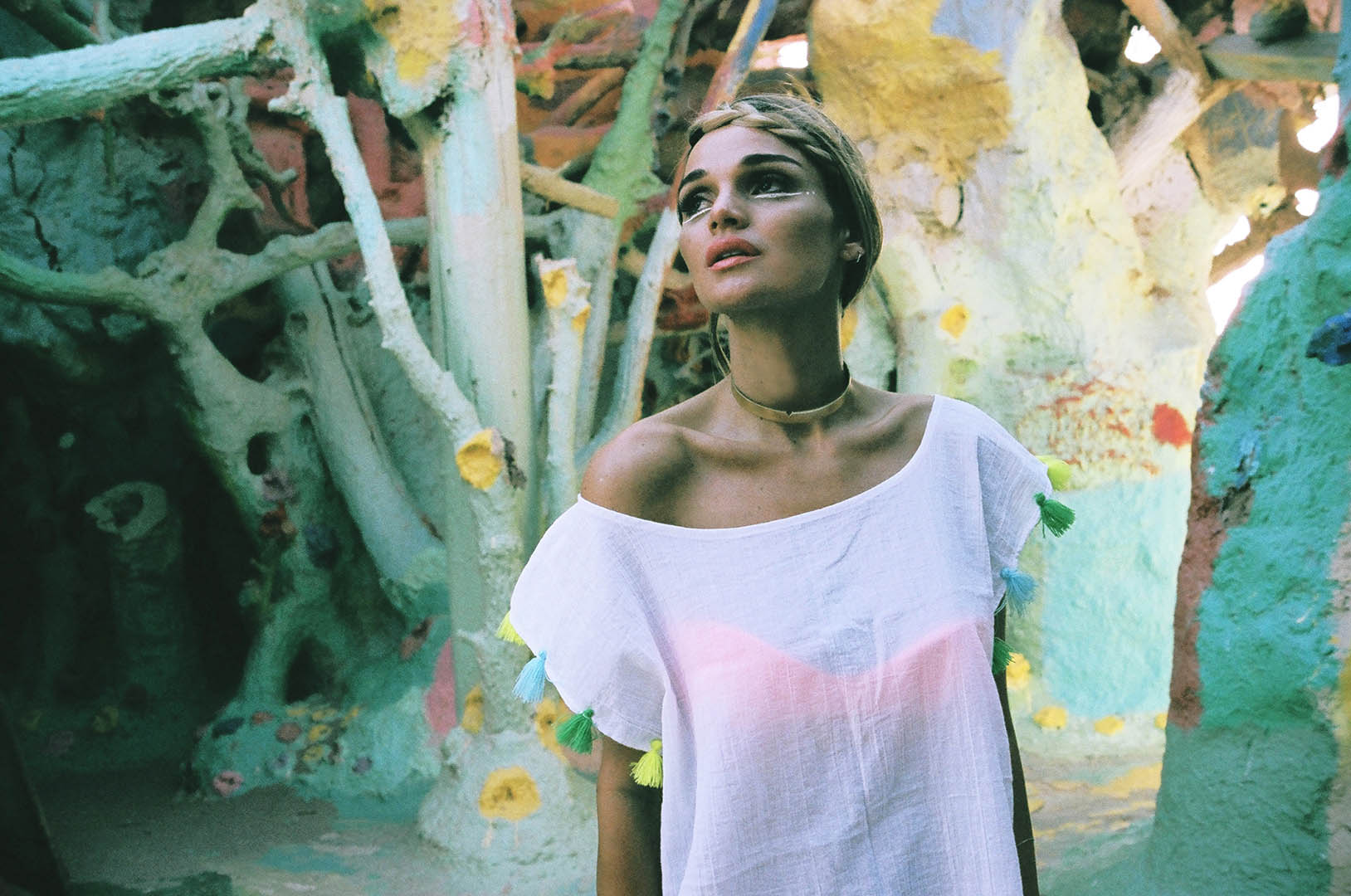 Due to religion and cultural differences, swimwear is different in many countries. Have you thought about integrating those into your idea of swimwear?
Our brand is very California flirty and fun so we've always focused on teeny tiny  swim. We still want to remain true to the roots of the California lifestyle. It's admirable to see how different cultures interpret swimwear. Being able to experience the sun and beach is such a great way to channel your inner youth. I think its really just all about being in the moment and immersing yourself in the experience, no matter what you wear.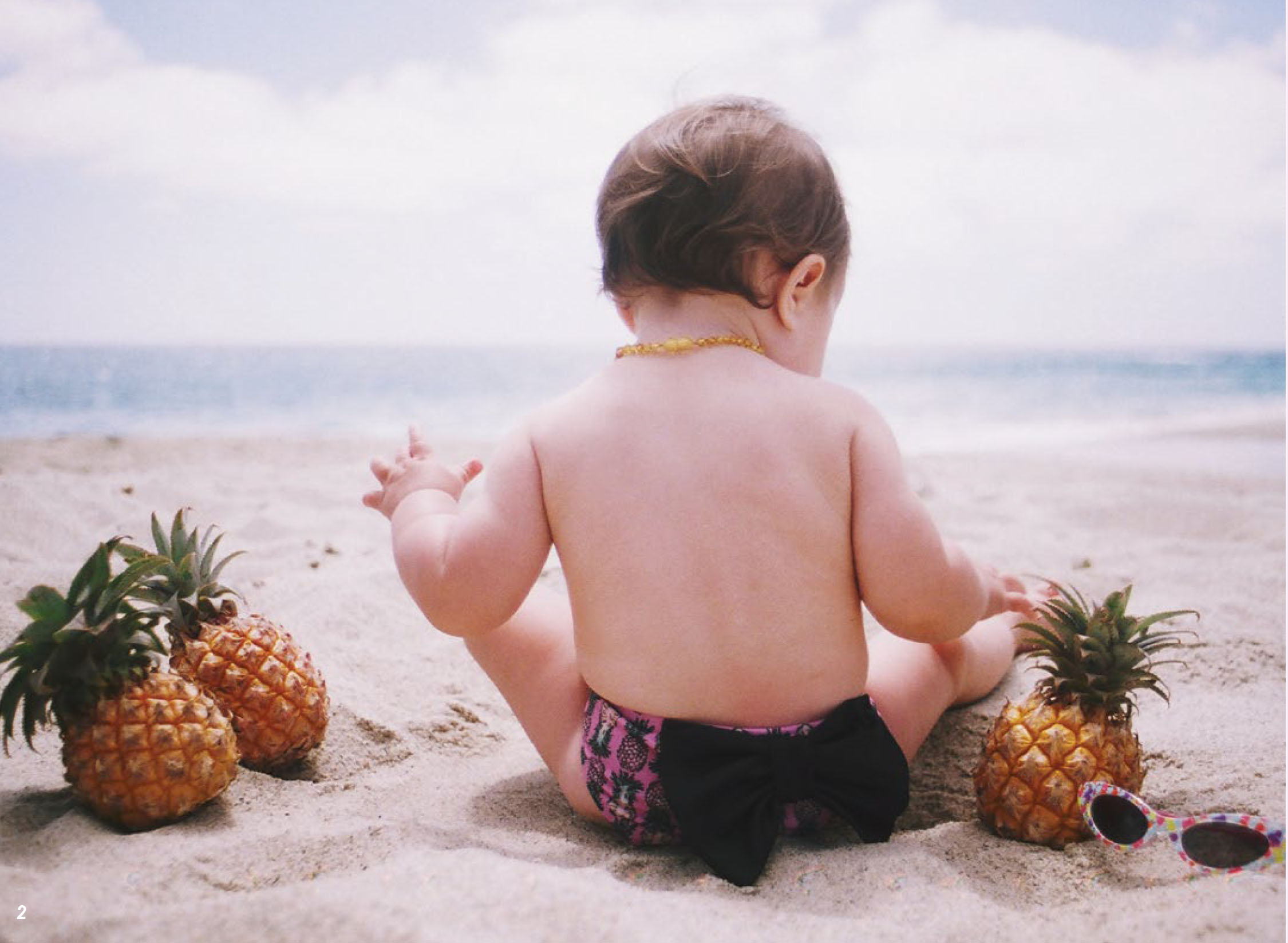 Ultimate goal for Lolliswim?
I'd love Lolli to become a true lifestyle brand.  It would be fun to have "swimmies", clothes, beach accessories, bags, beauty, note books… you name it! I don't want people to think it's just a line of swimwear but also something you can incorporate into your life.