Jun 28, 2017

Andy Alexander at Rachel Comey
On Sunday, my friend and artist Andy Alexander had an art show and book signing at Rachel Comey in West Hollywood to celebrate the release of her new dresses incorporating his work as well as a monograph of his illustrations. My wife Wendy and I (mostly her) helped make the book, so how could we not go?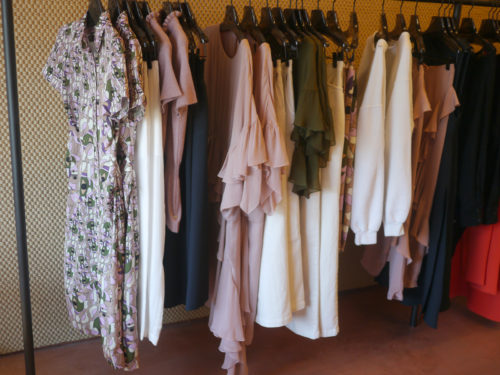 When hanging out with Andy, topics of conversion often include science fiction, comic books, and horror movies. His art mixes up such macabre undercurrents with far-out and perfectly executed composition learned in art school and honed as a creative director. Fans of Jack Kirby and Jim Steranko splash pages as well as Peter Max pop art, take note.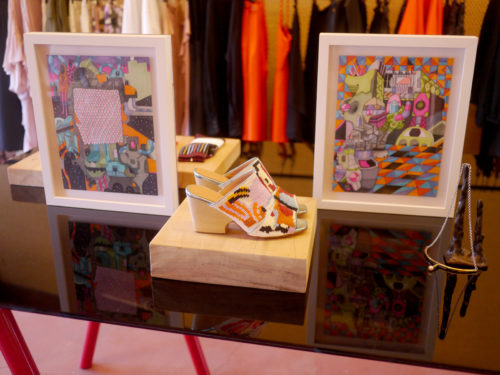 There's another side to Andy. He grew up in Beverly Hills, where his dad once served as mayor, and the intense sunshine and spotlight of such a unique reality can cast even darker shadows than pop culture. Perhaps it's his background as a gay kid growing up in 90210 and finding refuge in subcultures that not only provides his distinctive outlook but also allows him to effortlessly traverse art and fashion.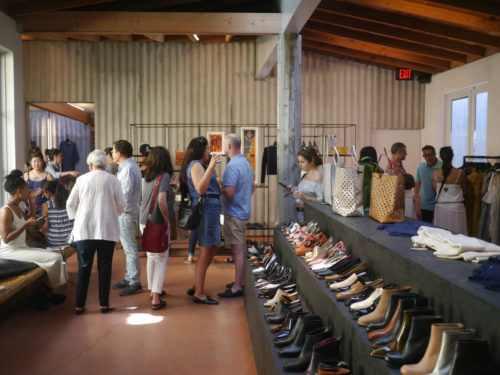 I did a little research on Comey before the opening and she has a cool story, too. Legend goes that she was working for Theory while making costumes for her boyfriend who was in Gogol Bordello. She wound up painting two T-shirts for David Bowie, and charged him a hundred bucks for each. Her employer found out about the side gig, she got fired, and the rest is history.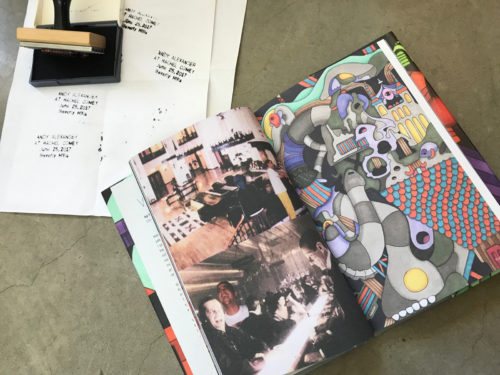 With Andy's illustrations hanging on racks in the form of Comey's dresses and skirts and placed on tables worked into her shoes as well as presented in frames, the store was a colorful and casual place for family, friends, and collectors to gather. Since getting married and adopting two children, this was his first show in a couple of years and it was packed.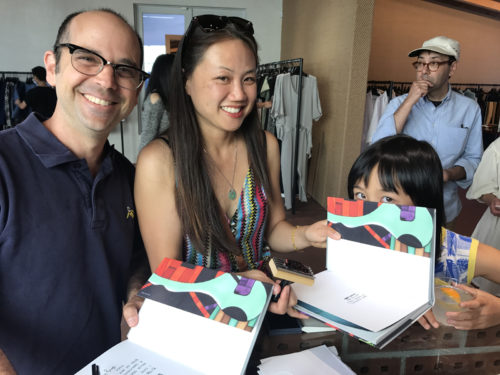 The book that Wendy designed and I helped edit turned out great and the first shipment even sold out. It collects Andy's recent work but also weaves in personal photos and anecdotes from childhood, art school, and adulthood that provide context to the pieces and illuminate his personality. Thanks to Andy for not only opening up his sketchbook but also his life to us. Hopefully anyone who picks up the book will feel the same way.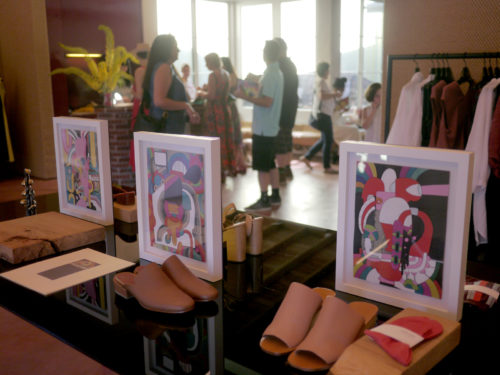 Check out the dress at rachelcomey.com and order a book directly from Andy at facebook.com/goodworkandy.