Aug 22, 2017

Ballet Folklorico de Los Angeles at LAPL Central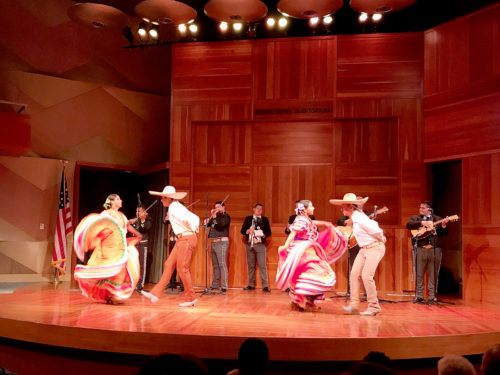 Libraries are quiet places where introverts hide out to read crusty books in dusty corners. They are safe spots for kids to hang out after school until their parents pick them up. They are a refuges for homeless people. I go there regularly to borrow books and DVDs (I'm a Luddite, I know) and our local branches are also places where my daughter learns (sees a tutor once a week, attended a music composition class too) and my family likes to attend events.
Previous LA Made dates we've attended have included a book release event and signing with John Doe and Exene from the esteemed Los Angeles punk band X and a screening of City of Gold including a Q&A with the documentary subject, Pulitzer Prize winning food writer, and champion of Los Angeles culture Jonathan Gold. This time it was a performance by Ballet Folklorico de Los Angeles with Mariachi Garibaldi de Jaime Cuellar. Quite the opposite of a quiet place to read!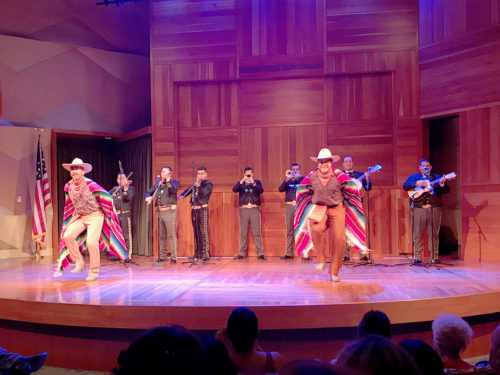 We had actually seen the "other" Ballet Folklorico a few months ago at the Palacio de Bellas Artes in Mexico City, and knew that the Los Angeles production could not possibly have the same scale or production value at the Central Library. But it was up close, lively, and cool to hear mariachi music in an acoustically perfect viewing environment instead of a crowded plaza or packed restaurant. The bold voices, dynamic strings, and bright hued dancers seemed extra vibrant and the packed room left with their spirits soaring.
It would be great to see the performers on a proper stage–traditional instruments and dances given the formal setting and respect they deserve–but the library as a gathering place for people from sprawling neighborhoods to enjoy and appreciate the city's diverse cultures was fitting as well. Isn't a library ultimately about sharing ideas and growing culture? Connecting people, reating community, and cultivating pride?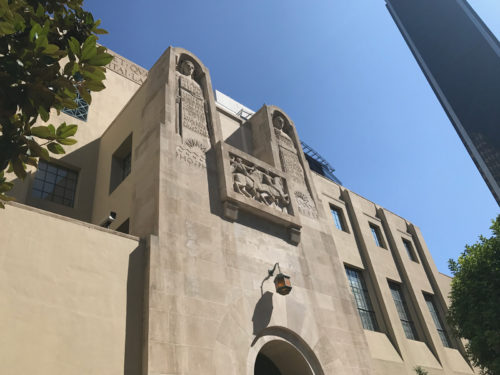 The LA Made calendar is packed through November 30, and parking at the Central Library is only a buck with library card validation. Lots to look forward to: Lenny Bruce, Harold Lloyd, Radical Chicano Doo-Wop, Craft in America… See you there!