Feb 15, 2017

Firecracker run in Chinatown and two-and-a-half minutes of 100,000 firecrackers going off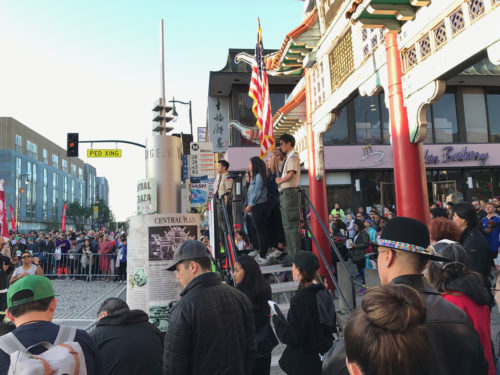 When friends talk about taking kung fu or karate lessons when they were kids or even Muay Thai or MMA as adults, my response has always been that I prefer to run. There was a time when I would participate in a lot of 5Ks, 10Ks, and the Bay to Breakers. Nowadays, I just sign up for the two runs that have personal value to me: one for the Dodgers and one for Chinatown.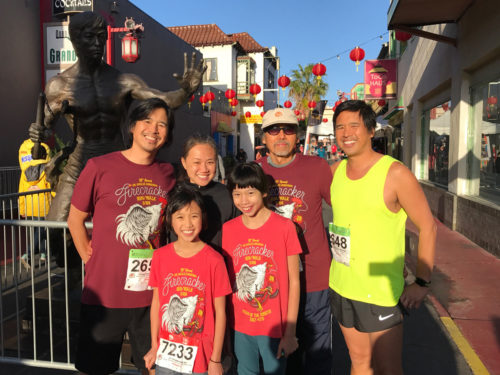 My immigrant grandparents and in-laws found a community in Chinatown and now my daughter attends school there. How cool is it to walk up to the Firecracker 5/10K with extended family past he campus and then take a picture with the Bruce Lee statue by the Grand Star?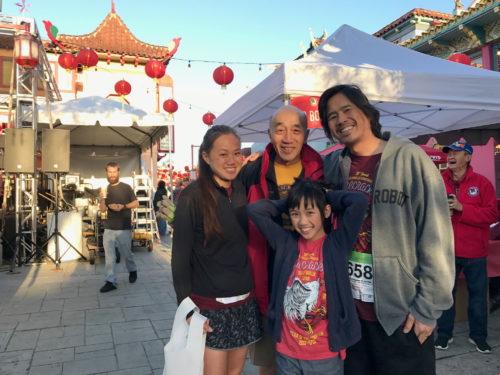 Even better, how cool is it to say hi to a bunch of Eloise's teachers and classmates, as well as friends who are in the community or actually on the race committee, on the way to the starting line? I love how L.A.'s Chinatown is a small town tucked into the heart of a big city.
And seeing lion dancers clouded by smoke from 100,000 firecrackers going off for two-and-a-half minutes never gets old. What a way to celebrate Chinese New Year!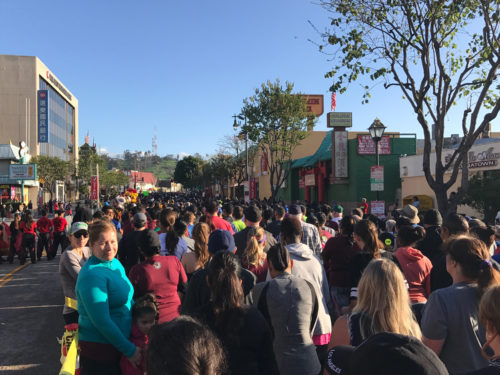 Once you actually get to starting line, the lion dancers, Miss Chinatown and her court, and eventually Taiko drummers to send you up Broadway, past the Italian Cultural Center, and into Solano Canyon toward Elysian Park.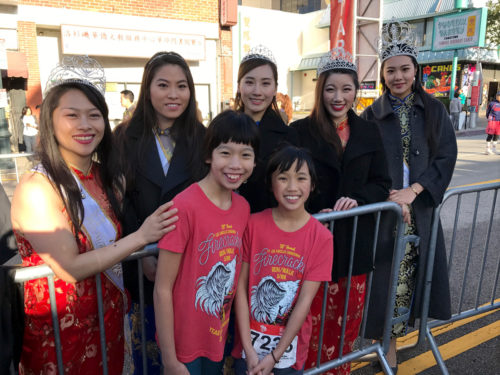 The 5K is a relatively flat course with one gentle hill. The 10K has a steep part that is tough but affords an incredible view of the Dodger Stadium and Downtown–especially after a recent rain clears the air. (My family and I took the shorter route.)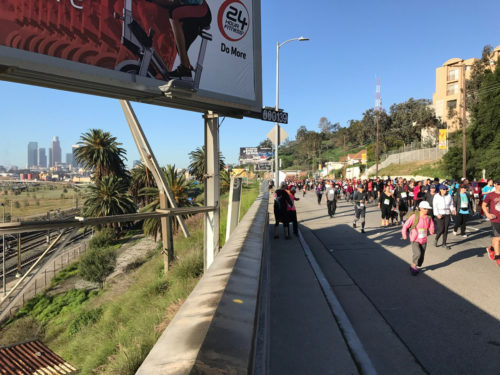 But my favorite part is watching the children go nuts in the Kiddie Run. We were informed that almost half of Castelar's students registered for the race, which is doubly awesome because the school benefits financially and the kids feel proud of their community–not just Chinese kids but Spanish-speaking ones and others!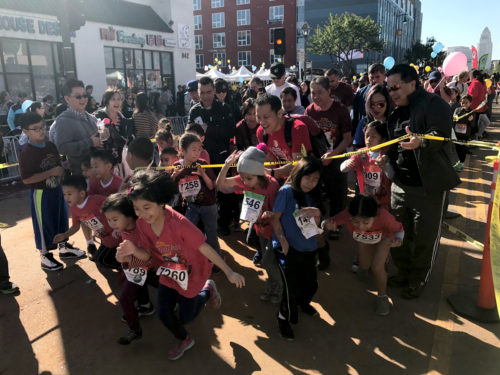 There are actually two Kiddie Runs, one for big kids and another for little kids. My daughter and niece ran the 5K with us grown-ups and then both of the runs for kids, adding up to about 7K. Guess we better aim for the 10K in the Year of the Dog.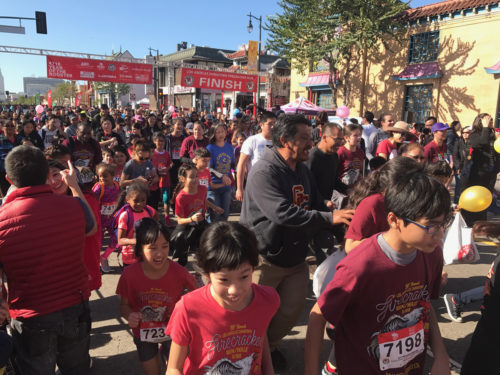 See you then and maybe we'll get dim sum afterward. Families might get priced out of the inevitably gentrifying neighborhood sooner than you think, and afterward it will be a totally different experience…
Get off your phone, tablet, or computer and go for a run. But follow Imprint on this page as well as Twitter, Instagram, and Facebook first.