Oct 31, 2017

Marching, making spooky mazes, and Halloween as activism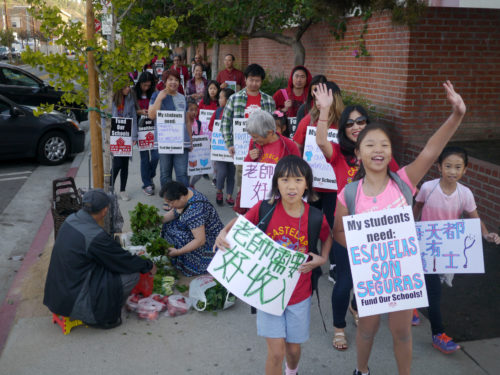 A few weeks ago, my wife and I painted signs, made posters, and helped spread the word about a march in solidarity with the teachers at our daughter's school. We think it's crucial for us to show support for public education and educators as they are being targeted by privatizers and union busters.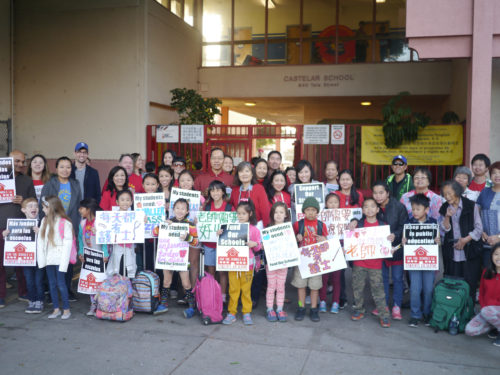 Equitable schooling is a critical component of any democracy, but it is especially important in Chinatown. For generations, Castelar Elementary has provided a safe place of learning and growing for a largely immigrant, English learning, and low-income population. How sickening is it for funds and resources to be taken away from a community institution like that? How could we not march?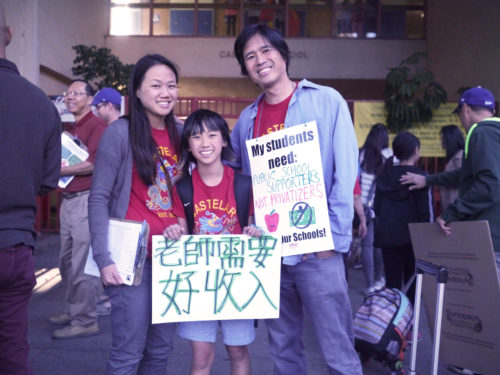 This afternoon, we and some other parents broke out the paintbrushes once more. But this time it was to decorate and piece together a Halloween maze using ordinary classroom materials, furniture and fixtures from around the campus, and stuff borrowed from students' families' garages.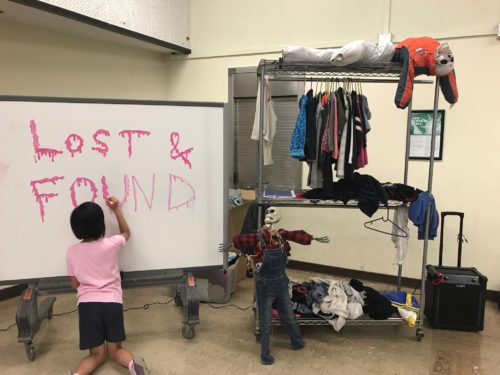 While kids walking through a spooky maze is not quite the same as teachers, students, and families marching up Broadway, chanting, and holding up signs for rush-hour drivers to see, the former is activism, too.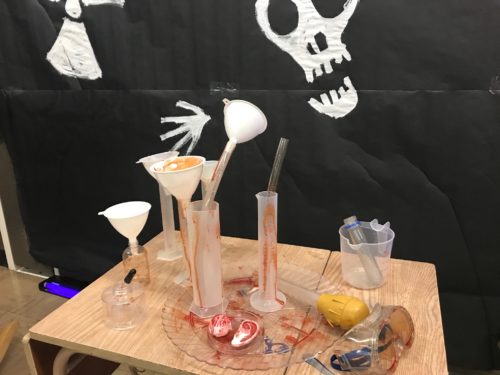 All proceeds from the 50-cent maze (which will be scarier illuminated by flashlights, strobe lights, and black lights with parents in costumes entertaining the older kids) will go toward the school's music program. There will also be food for sale, including donations of chow mein, fried rice, egg rolls, and other goodies from local restaurants.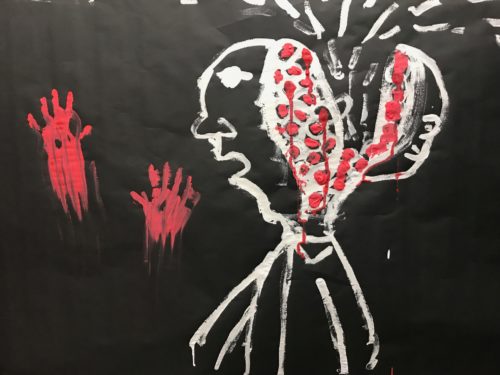 Promoting the school, supporting the arts, and building community all make a difference. So does having fun and making memories with your family and old and new friends.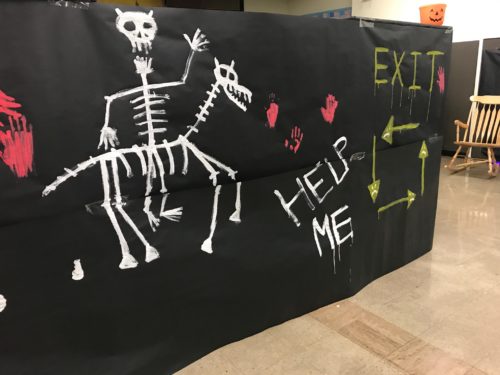 Happy Halloween! Make a difference and have a blast doing it!