Aug 22, 2016

8 Question Interview with Michael Chiang

I met Michael Chiang back in 1999 at the height of the dot com bubble. We conducted our second year, field study capstone project together in a small group. Grad school section-mates, we were eager and ambitious to discover where we could make a mark. It was always clear to me that Michael would be extremely successful based upon his pure intellect, innate curiosity about industry/culture, leadership qualities, and strategic mindset.

So, Michael is now SVP, General Manager of ScreenJunkies at DEFY Media, the top digital producer and programmer for 13-34 year olds, and the largest owner of YouTube channels and leading media brands across the comedy, lifestyle and gaming verticals. As GM of ScreenJunkies, Michael has overseen the channel from its inception, building it into the leading digital destination for fans of film and television, with over 5.3 million subscribers and 1.2 billion lifetime views. Under his management, DEFY launched ScreenJunkies Plus, the brand's premium SVOD service which debuted in November 2015. The service features daily programming from personalities ranging from geek luminaries such as Kevin Smith and Jason Mewes to emerging digital stars such as "How It Should Have Ended" and "Jeremy Jahns."

Prior to his role for Screen Junkies, Michael served as SVP, Strategy & Operations for DEFY, overseeing its publishing operations, as well as guiding content and platform strategy for company owned brands such as SMOSH, Awe Me, and Clevver. Prior to Defy Media, Michael spent ten years at Activision-Blizzard in brand management and franchise strategy for franchises such as Call of Duty, Guitar Hero and Spider-Man and initiating new IP such as the successful, multi-platform franchise Skylanders. Defy Media has just been nominated for an Emmy in the brand new Outstanding Short Form Variety Series category for its "Honest Trailers," further validating online video and short form digital content.

Talk a bit about your career trajectory to date. How did you become involved at Break Media and DEFY Media?
It's been a bit of a random trek and I've been fortunate to just follow my interests into great roles at great companies. I started as Chemical Engineer formulating hair spray in a lab for Procter & Gamble, then went back to business school determined to create a career I was passionate about. That led me to ten years at Activision-Blizzard marketing huge brands like Tony Hawk's Pro Skater, Spider-Man, Guitar Hero and the like. When I started, the company had about 300 employees and when I left we were over ten times larger. During my transition, I sought a return to a much smaller company to recapture more of that feeling that my actions could make a difference, and joined Break Media in 2011 [which later merged with Alloy Media to form Defy Media] just as the world of online video was about to collide with the traditional linear world of TV and film. Looking back, I've been blessed to be at companies in industries with massive growth and change…it certainly keeps things exciting.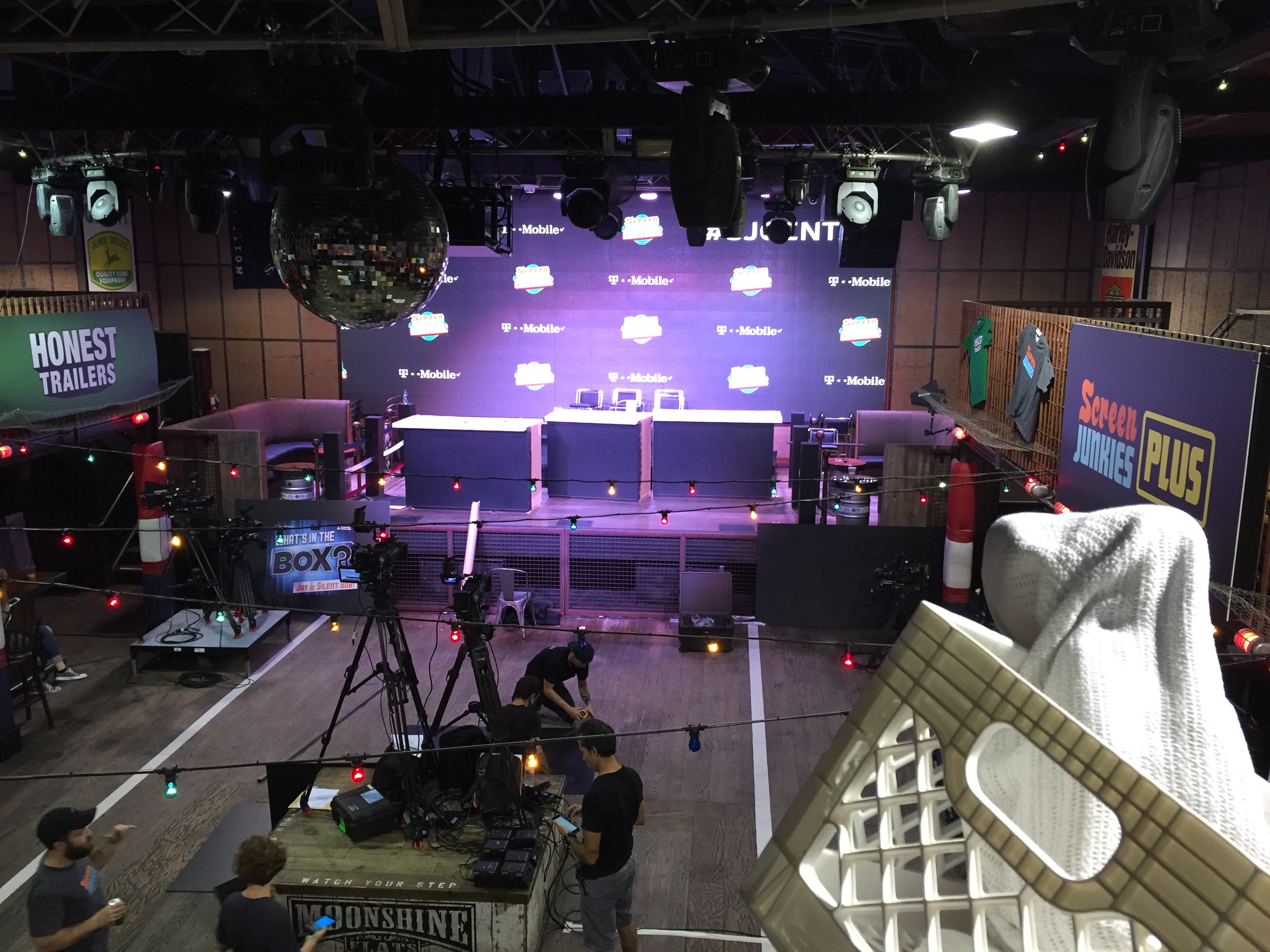 Describe the environment that led to the merger in 2013.
Not to oversimplify, but in 2013 the online video world was quickly shifting to organizations that 1. Owned their own IP, 2. Had the necessary infrastructure to publish content to multiple platforms (YouTube, Facebook, AOL, Daily Motion, etc…), and 3. Had the scale via owned channels, sites, and apps to successfully launch new shows and IP. With Break Media, the company was quite strong with infrastructure and websites, but Alloy Media had some huge consumer brands like Smosh (sketch comedy for the 8-15 y.o. set) and Clevver (the largest online Entertainment News organization) that formed a formidable combination when joined with Break's eponymous website and ScreenJunkies and AweMe brands. As a combined entity, we now publish over 70 shows weekly that attract over 65 million subscribers and 100 million followers on social media, and we publish on YT, Facebook, Verizon Go90, Amazon, and Sky TV amongst others and last year launched our own standalone subscription video on-demand service, ScreenJunkies Plus.
What are some of the notable milestones/initiatives/wins that represent the growth and evolution of DEFY Media?
I think Defy has been one of the companies that best exemplifies the "new paradigm" of video…we are built on talent that has very direct, very personal, daily relationships with their fans, but unlike many solo creators (who are great!), the company can investment spend to scale our IP, and to build on top of the YouTube, Facebook, Vine, or Twitter fanbase to bigger, more profitable things. Smosh started over ten years ago as two teenage kids making videos in their bedrooms. Last year Smosh released a movie that reached the top of the charts on iTunes, pranked each other with the likes of Jennifer Lawrence and Tom Hiddleston, and now boasts an on-air cast of fifteen working across multiple channels, a website, apps, mobile games, and more to come.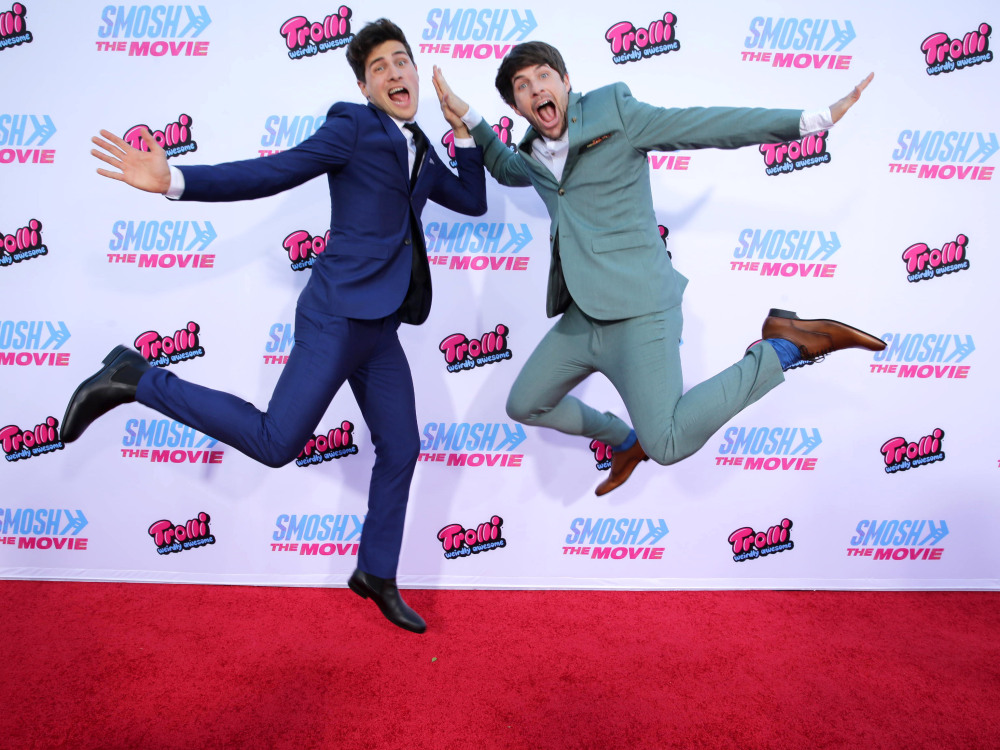 There are lots of other examples that I see every day that online video is "legitimizing"…last week the Emmy nominations were announced, and our very own "Honest Trailers" series was nominated. A few years ago, [series creator] Andy Signore and I wondered if any of the film creators we were mocking ever watched our content. This February, Ryan Reynolds voiced himself in our Honest Trailer for Deadpool which resulted in over 15 million views on YouTube and Facebook alone. And the Russo brothers admitted that they challenged their writers' room to "Honest Trailer-Proof" the logic in Captain America Winter Soldier. I am incredibly excited for what the future will bring next!

What are the opportunities and challenges you've experienced targeting the millennial generation?
The biggest opportunity in my opinion has been the massive value attached to authentic communication between creators and their audience. Beauty vloggers like Michelle Phan and Bethany Mota are succeeding because they're real people, showing real flaws and real personality…and they are displacing the traditional aesthetically perfect models in the hearts and minds of teenage girls because there's something genuine that we can grasp onto. This is game changer in how brands and IP are built and with the role social platforms play in massively accelerating fame and reach, there's never been a better time to create IP, but the challenge then is how do you (or can you) build traditional businesses on top of talent/relationships that are so very personal? When are you selling out? When you hire an editor? When you take a brand deal? If you get on a TV show? It's a slippery slope, and if you lose that authentic relationship with your audience, what's left?
How would you describe your current role as General Manager of ScreenJunkies, and what is your typical day like?
Wow, it really varies from day-to-day…but ultimately it's about balancing the long-term question of "where are we going and how do we get there?" with the things (good and bad) that are thrown at us every day. Our long-term goal is for ScreenJunkies to be to Film & TV what ESPN is to sports…it's hugely aspirational, but we can see that there's a real opportunity there just from the incredibly dedicated fanbase that we've already built. Right now, ScreenJunkies encompasses a YouTube channel where we publish three shows a week and a pay subscription service called ScreenJunkies Plus where we publish about 20 shows a week with such luminaries as Kevin Smith and Doug Benson, much of the content live and interactive with our fans. We distribute content through Amazon, Sky TV, AOL, Yahoo, and on our own apps on iOS, Android, Apple TV, and ScreenJunkies.com, so it's a complicated operation keeping it all going and launching new shows every single month.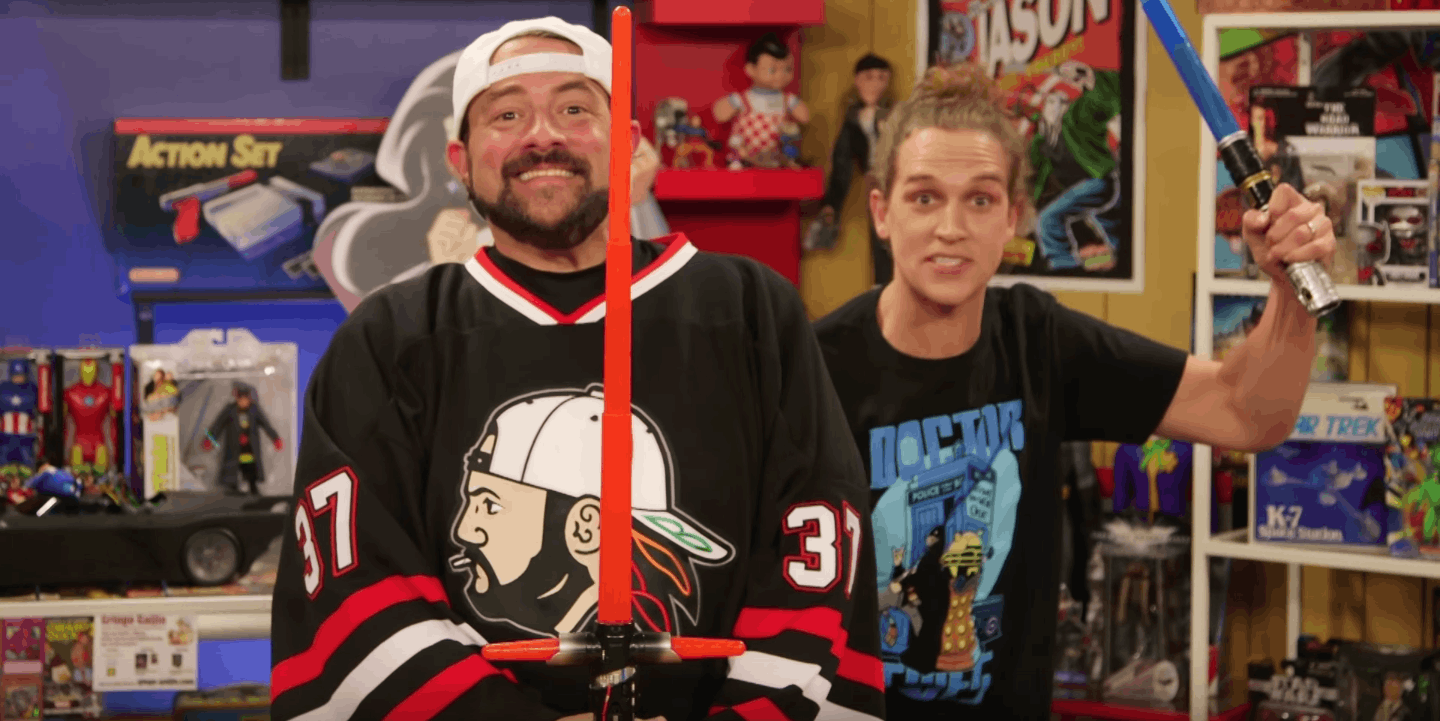 So the day-to-day can be anything from pulling off three days of live programming from San Diego Comic Con, to figuring out where to distribute our content next, to finding new talent to develop shows with, to building relationships with studios and celebrities to pull off "break the internet" (sorry!) type stunts. But sometimes it's as mundane as talking about what kind of emails to send out to increase our customer retention by 1% or speculating on how many T-shirts we can sell.

What are some of the major landscape trends you are seeing across digital video content, SVOD, entertainment, channels/platforms, and advertising?
There are tectonic plates shifting in the media landscape right now…consumption is shifting massively towards "digital," yet ad dollars have been slow to follow, but this imbalance must correct itself eventually and all the players are scrambling to position themselves to benefit. We're seeing digital-natives launching channels on linear services (VICE), linear services launching direct-to-viewer subscription services (CBS All-Access), pay-as-you-will funding (Patreon & Kickstarter), SVOD direct (via apps) and SVOD through distribution (Amazon Prime Add-On Subscriptions). The experimentation will continue and I think it's unclear what consumers will ultimately support.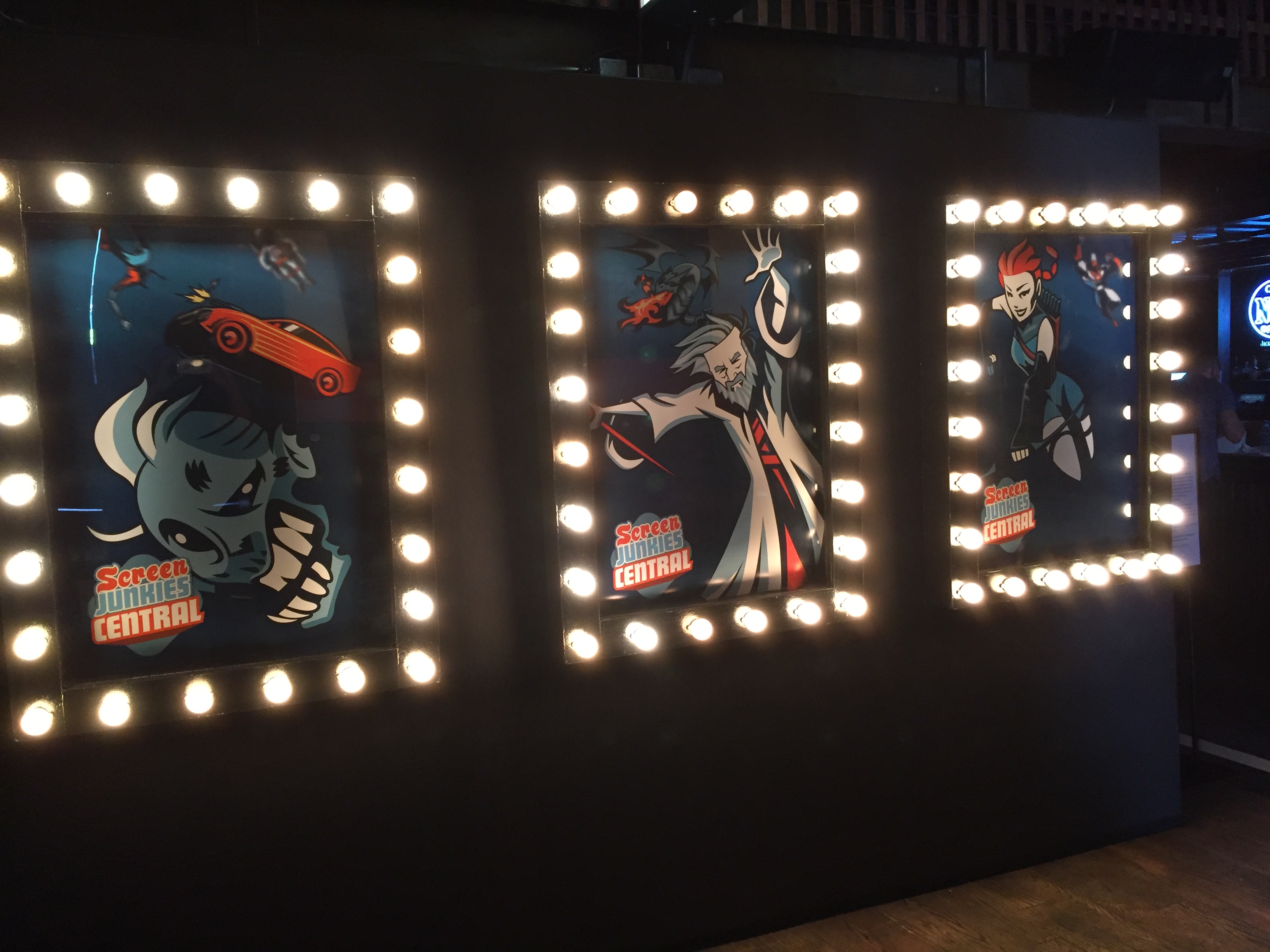 What are some of your own favorite digital media to consume (for pure entertainment and leisure)?
I read a lot of vaguely sci-fi books (on a kindle, so it counts), and listen to podcasts on my commute (our very own "Movie Fights", "Keepin' it 1600", and "Planet Money" all on my subscriptions list). When it comes to video, I think "Game of Thrones" is the only show that's appointment viewing for me, but I just caught up on "The Wire" (I know, I know) and kind of between things right now.
Where do you personally find inspiration?
Two answers here… a lot of my inspiration these days comes from seeing my children (4 and 6) discover things for the first time, whether that be something brand new to me or something that I get to experience again through the prism of youth. I'd say I was pretty jaded when it came to games from having been in the industry for so long, but playing Mario Kart with my kids is absolutely amazing and opened my eyes again to how powerful a communal experience gaming can be. And, seeing how intently they watch Toy Unboxing videos on YouTube encouraged me to try to understand the phenomena rather than poo-poo it. My other source of inspiration is actually conversing with fans of ScreenJunkies and seeing how they react to videos we make or new initiatives. I really do believe that we're serving a purpose so seeing how our brand and content "lands" for people is a constant source of curiosity and inspiration.