Dec 06, 2017

Neil Patrick Harris – Lemony Snicket authors talk in Little Tokyo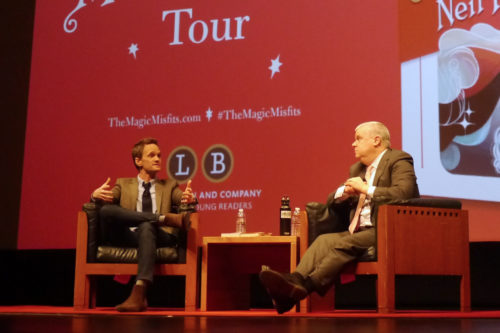 Often, I write about events around Los Angeles where Wendy and I take our nine-year-old daughter: Film festivals, art shows, book signings, concerts, and stuff like that. Tonight we were her plus ones. Our fourth grader's teacher had invited the class to a free authors' talk featuring Neil Patrick Harris and Lemony Snicket in Little Tokyo.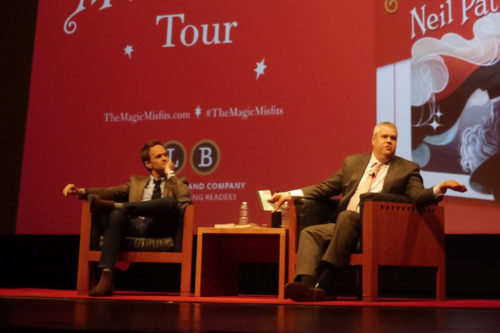 I hadn't been to the Aratani Japan America Theater since I saw the Residents play there in the early '90s–an impossible to Google show! This coupling was just as surreal with the fast-talking actor, awards show host, and former president of the Magic Castle with the dry-as-a-bone wit of Lemony Snicket of Unfortunate Events fame. They turned out to be a perfectly odd couple with the former having written his first middle-grade book and starring in the Netflix adaptation of the latter's darkly humorous series of books.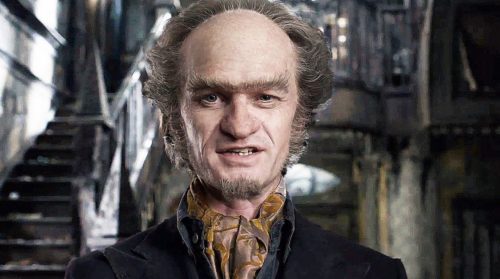 Topics of conversation flowed from their favorite childhood books (both love Dahl), writing strategies (NPH writes while traveling and during downtime on set, LS writes on legal pads) to asking each other about their respective childhoods. After talking about how much he loves bookstores, Snicket (actually Daniel Handler) mentioned a magic shop he visited called Misdirection. Harris famously loves and promotes magic. "My drag name," joked the ex-child actor before suggesting to younger members of the audience that he was referring to auto racing. Without missing a beat, Snicket added he was pretty sure they had dated.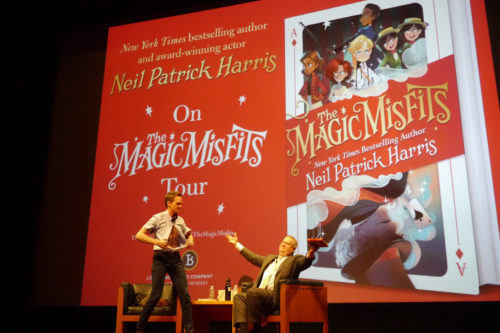 They talked about books, too. Since Harris likes the idea of having bonuses in books, he wrote his autobiography in the choose-your-adventure format. How-to features are tucked into his first volume about the magic-loving misfits. Snicket sees book lovers as secret society of people connected by ideas and turning each other on to new kicks. Should we have been surprised that both can across as uncommonly witty and naturally interesting with perfectly organized thoughts and finely tuned vocabularies–despite having suspect opinions on the Oxford Comma? Turns out reading and writing ain't bad for the brain.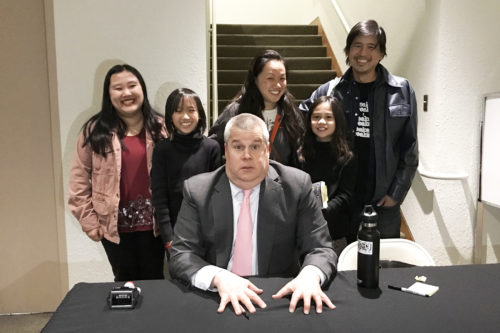 It was a cool experience for the kids in the theater to just listen to two smart and funny people talk for an hour. How refreshing is that these days? And it was equally great for us adults to be thrilled by books, authors, and words. We can complain about today's children being addicted to tablets, phones, and video games, but until they see us reading books more often than glued to our devices we are their worst role models.
Read books, and follow Imprint on Twitter, Instagram, and Facebook, too.