Feb 08, 2018

Not A Flamethrower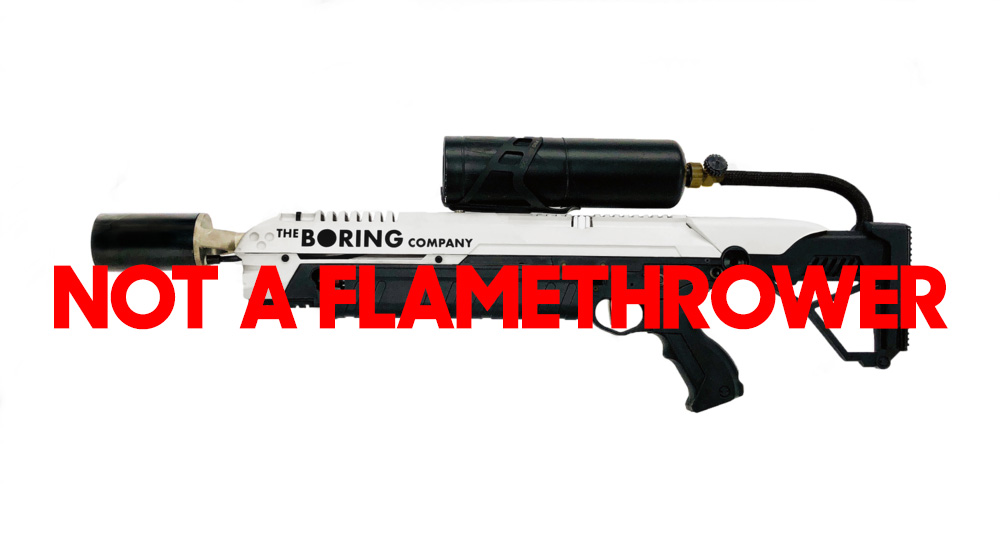 The Boring Company doesn't seem so boring anymore. Maybe you were part of the hype where everyone freaked out for a company hat, apparently they sold a hefty 50,000. But it's the big ticket item that was for sale recently that really enticed people, you know the flamethrower… well now it's the "not a flamethrower" (for international shipping reasons). A $500 flamethrower that looks like a nerf gun, well they sold 20,000 of them.
In the end what really is the Boring Company? If you haven't been curious enough to research it yourself. Here's the dish, Elon Musk has a dream of traveling high speeds… underground. How does one make a tunnel… BORING HOLES get it…
The Boring Company. Fast to dig, low cost tunnels would also make Hyperloop adoption viable and enable rapid transit across densely populated regions, enabling travel from New York to Washington DC in less than 30 minutes.