Aug 01, 2017

One week in Mexico City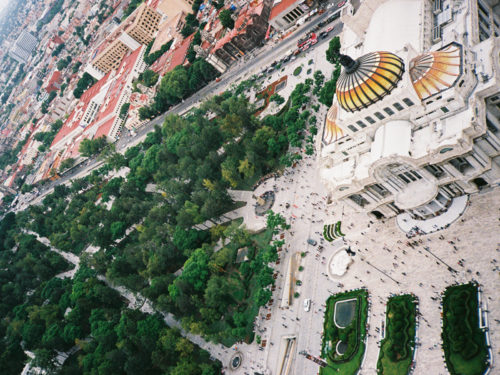 We heard all sorts of of reasons NOT to visit Mexico City: Too crowded, smoggy skies, drug lords, kidnapping. Guess what? Mexico City is rad, it was easy to get around, everyone was friendly, and the only thing we missed during our summer trip was burritos. (More of a California thing.)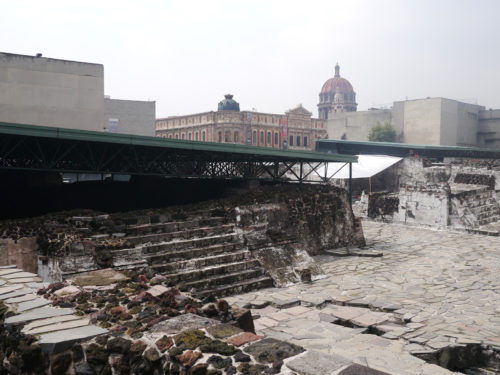 Mexico's capital features layers of civilizations piled on top of each other. Within the completely modern city there's Spanish colonial architecture and Aztec ruins below that. The Aztec ruins of the Templo Mayor literally provide the foundation of the Centro Historico neighborhood, and the structure was taken apart for raw materials by Spanish conquistadors to build the Catedral Metropolitana. All of these fantastic sites are in walking distance and add perspective on the fleeting nature of government and religion.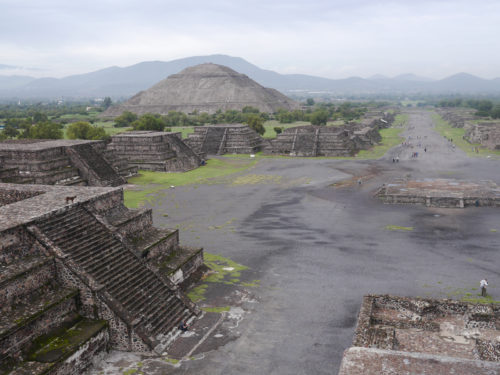 Only 30 miles away are the pyramids of Teotihuacan, which were already ruins that had been deserted for a thousand years when the Aztecs discovered them. No one knows who built them, but it was probably the same aliens responsible for the pyramids in Egypt which have the same configuration, angles, and alignment to the stars. We hired a driver to make sure we arrived early and would be able to eat at  La Gruta afterward. Ancient cuisine in a giant cave!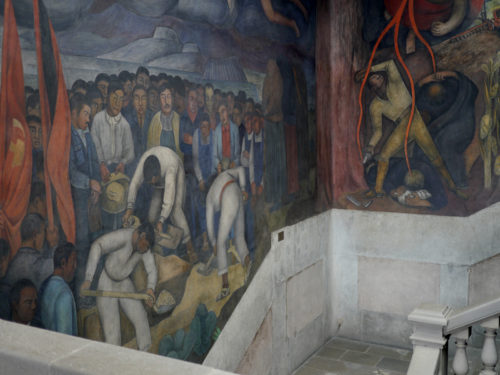 Seeing work by revolutionary Mexican muralists was another attraction. All over the city, there is public art by Diego Rivera, Jose Clemente Orozco, David Alfaro Siquieros, and others in government buildings and even restaurants. We purchased tickets (and photo passes on the side) to check out key pieces at the Palacio de Bellas Artes and Museo Mural Diego but a lot of the best stuff was actually free.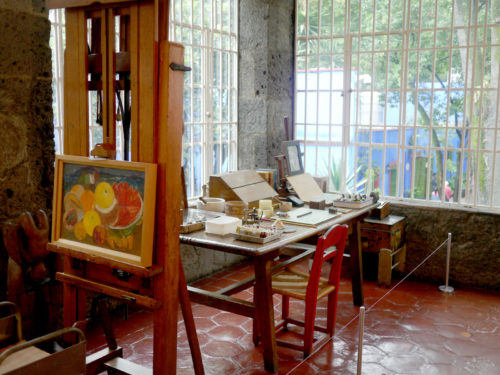 We gladly paid to enter Casa Azul, where Frida Kahlo and Diego Rivera lived. It was the only destination where we needed to buy advance tickets as well as the sole location where we stood in any sort of line, and it totally was worth it. It's a house and a museum, and to stand in the spots that you are reading about is pilgrimage worthy. The Trotsky House and Museo Dolores Olmedo are worth checking out, too, and will inform you about the crucial figures in Kahlo and Rivera's lives, careers, and legacies.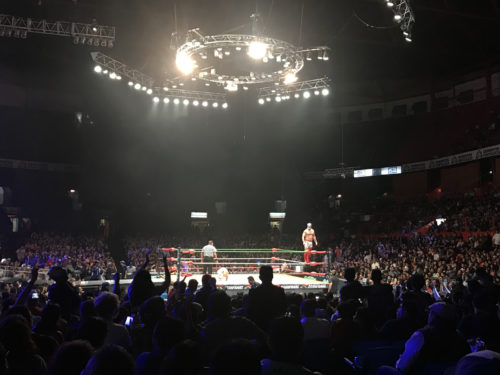 We saw some living legends, as well. Arena Mexico is the cathedral of Lucha Libre and we bought pretty good seats at the door for Viernes Espectacular. The venue was packed and so was the bill with big-time luchadors like Diamante Azul, Mistico, and Ultimo Guerrero. There was a blue-eyed blond villain named Sam Adonis  who waved an American flag with Trump's face on it. Everyone booed, including us. Lots of drama to match the high-flying action! We had an excellent dinner beforehand at Cicatriz, but it turns out we could have ordered everything from Cup O Noodles to beer from vendors.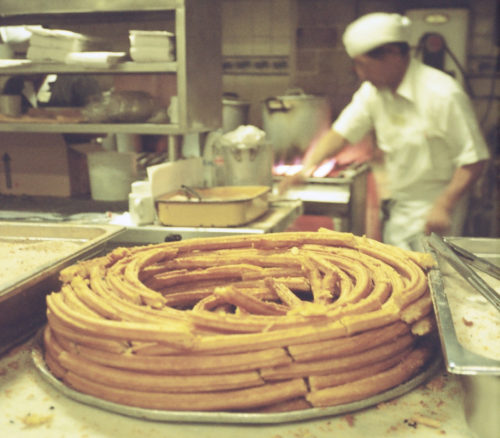 We actually did some pretty fine dining on a medium budget but our favorite place was El Moro, a churreria and chocolateria that has been around since 1935. The 72-peso combo will get you a hot chocolate and four churros! We went twice and there was a long-but-fast-moving line both times–first for the sit-down tables and then for the take-away. Someone told us he grew up in the neighborhood and that you never know which side the line is for. Social media is great because one friend recommended this spot and another turned me onto a cool mod, funk, reggae, and garage rock record store called Chez Nobody. Check out both of them!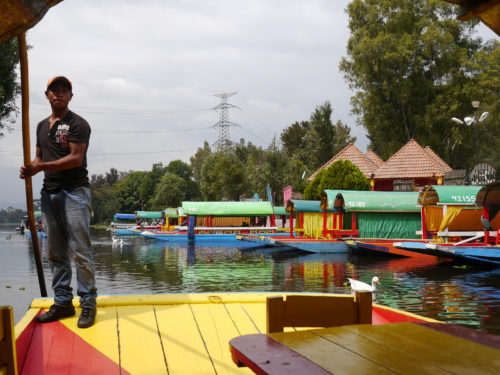 One of our last stops was the Floating Gardens of Xochimilco. This is supposedly another one of those tourist traps but when we went it was totally empty and peaceful! We were running out of Mexican dollars by then and took the shortest cruise. Next time, we'll cruise all the way to the Island of the Dolls as well as visit other museums, check out vinyl-selling street vendors, eat more churros… Yes, we would go back in a second and hopefully we'll see you there.