Oct 24, 2017

Phag (Phranc + Alice Bag) and KRK/JPF (Krk Dominguez and Jennifer Precious Finch) in Chinatown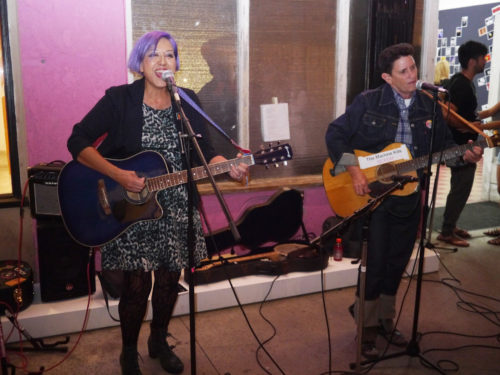 How cool was it to walk down the lantern-illuminated alleys of Chinatown and see original punk legends Phranc (Nervous Gender) and Alice Bag (The Bags) playing as Phag on an unseasonably warm autumn night last Saturday? Their effortless and affable yet razor-toothed set of politically charged songs addressing the unreasonable rule of Trump, Pence, DeVos, and company as well as celebrating the unholy alliance of punk and folk.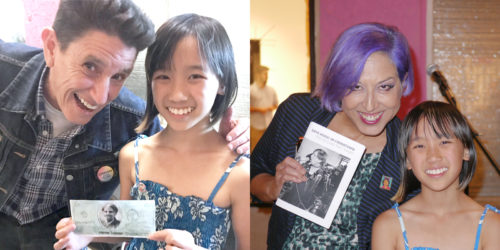 And what about door-to-door photography shows, one with Krk Dominguez (Flipside zine) and Jennifer Precious Finch (L7) at Red Pipe Gallery. As if energy-packed photos from punk shows in the '80s–when the genre was underground and undocumented by cell phones–isn't enough, seeing images through the eyes of insiders lends a level of intimacy, honesty, and integrity. Krk snapping shots from the side of the state or the pit and Finch getting into their faces like only a friend can do–the images come from the inside and not outsiders' eyes.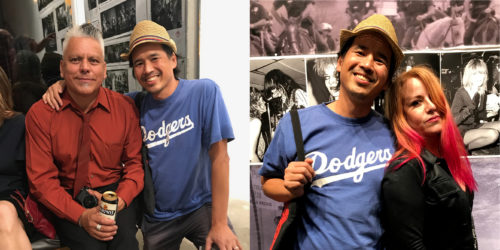 Krk and Jennifer's perfectly captured imperfect moments filled with misfits, oddballs, and outcasts who played music in the shadows of Hollywood and Los Angeles when they were still dirty, dangerous, and Chandleresque, are enlarged to heroic proportions.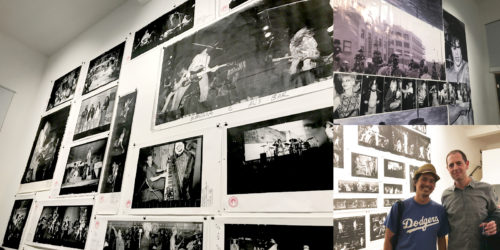 Next door at Coagula Curatorial, Nervously Engendered: The Art of Gerardo Velazquez is a more specific study of a particularly unsung band that mixed up performance art, underground music, and pop culture just like it did gender roles. Mixing up photos, graphic design, and artifacts, it is very cool and still ahead of its time.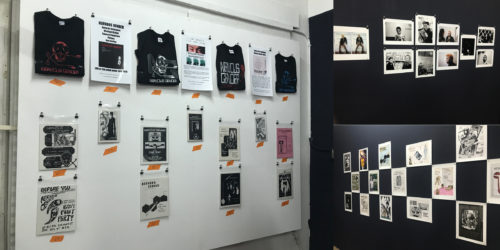 Underground culture was churning and burning in the '70s and '80s and these shows shed a little light into the movements that I caught the tail end of when I was in college. They also show its resonance today, as exemplified by Alice and Phranc. I'm grateful that my daughter and cousins have these windows into the inglorious past and take part in the subculture's moving into the  future.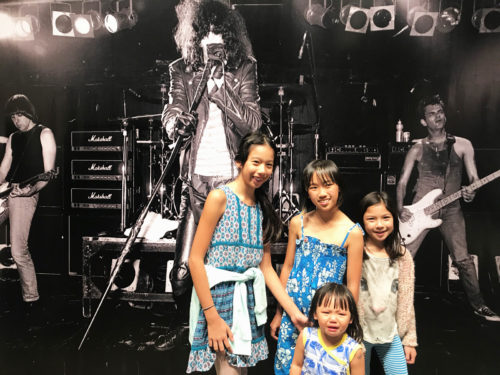 Red Pipe Gallery, 978 Chung King Road, Los Angeles
Coagula Curatorial, 974 Chung King Road, Los Angeles