Nov 07, 2017

Reading Club: The Three-Body Problem, Cometbus 58, Wapow 1
The best part of re-shelving piles of records is finding albums you've forgotten about, dusting off a few of them, and revisiting some of your favorite music. But what happens when you move a bookshelf? More likely you find stuff that you acquired and never even touched!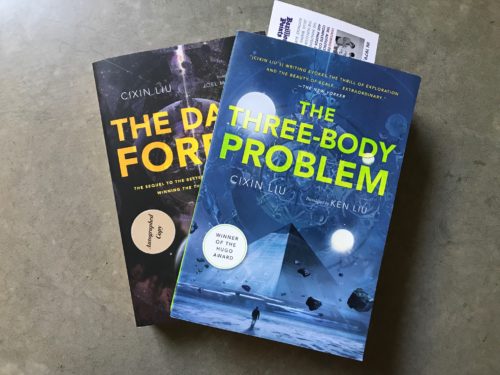 The other week, I dug up the first two Three-Body Trilogy books that I bought in San Diego at Comic-Con last summer. How could I resist cheap copies of the highly recommended series signed by the author all the way from China? And holy crap! Just like that, I'm addicted to reading once more. Cixin Liu's award-winning saga begins in China's Cultural Revolution and immediately makes great leaps forward toward government subterfuge and alien invasion that will make fans of Orwell, Clarke, and The X-Files dizzy. Also, I've read plenty of Chinese literature translated into English and Ken Liu's prose is among the best. It flows with equal intelligence and elegance, and his terse, informative footnotes are really helpful for us non-scholars of Chinese history without being distracting. A real page-turner and head-spinner and an immersive and chaotic yet hypnotic video game is involved, too.
A Chinese film adaptation of The Three-Body Problem finished shooting in 2015, but the high-profile project has been held up in post-production limbo ever since. I can't even locate an official trailer online. Is this due to a new regime at the production company? Struggles with state-of-the-art special effects? Footage sucking? Who knows, but I'm likely to plow through the 400-page book and its sequel, The Dark Forest, before a movie adaptation can mess with the images in my head. Hopefully even score a signed copy of the third installment, Death's End, at this summer's Comic-Con and finish off that one, too!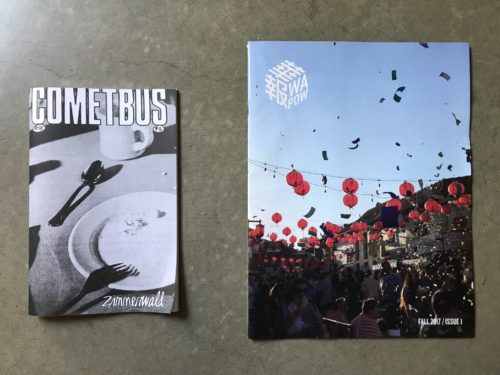 I've been reading some other interesting stuff, too. As expected, the newest issue of Cometbus is amazing. The lines between Aaron Cometbus's documenting scenes and crafting fiction and being a punk rocker and curmudgeon have never been blurrier. His ability to pen a story, never better. Kerouac, Dostoevksy, Genet, Didon, Murakami, and Cha have enjoyed extended stays on my nightstand over the years, but is there anyone besides Cometbus that I have read so religiously since I was a teenager? Since then, the Crimpshrine, Pinhead Gunpowder, Cleveland Bound Death Sentence, and Thorns of Life drummer has captured my obsessions and interests in his zines and made them much more interesting–even literary. And just like when I was a college student, you can pick up Cometbus on zine racks at cool record stores and indie bookshops.
You can't buy Wapow! magazine but you can find for free around Los Angeles's Chinatown and other places where Chinese Americans hang out. I met the publisher and editor Wendy Chung because she is involved in various community projects and efforts in the neighborhood. There's an official mission statement out there, but in short its goal is to document Chinatown culture, celebrate it, and build community to help protect it from gentrification and other forces. I actually contributed a piece to the first issue and have been helping the publication get contributions from kids! It's a tremendous task trying to have a readership and contributors that range from seniors to children, but Chinatown is a multi-generational place with layers of old and new culture. It's unique and interesting and worth protecting. Look it up at wapow.la.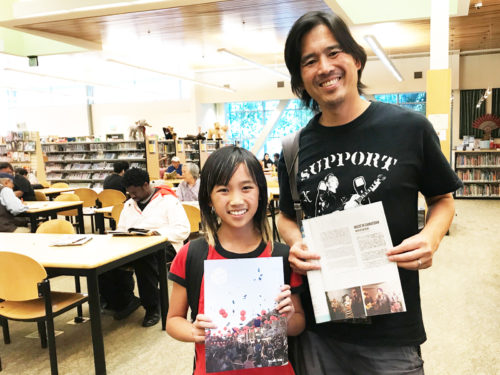 Read something in print, and follow Imprint on Twitter, Instagram, and Facebook, too.