Mar 14, 2017

Roots: Asian American Movements in Los Angeles 1968-1980s at CAM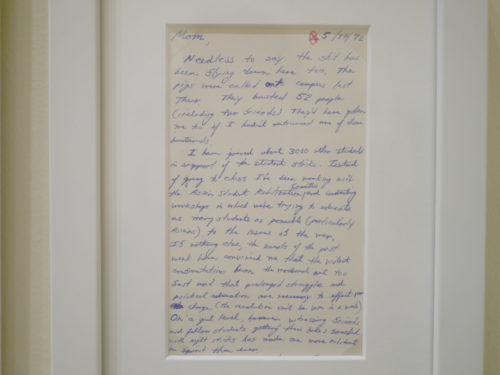 Roots: Asian American Movements in Los Angeles 1968-1980s at the Chinese American Museum in El Pueblo de Los Angeles documents the Black Panther-inspired Yellow Power Movement in which Asian Americans united to stand up against oppression, fight for their communities, and effect change in society.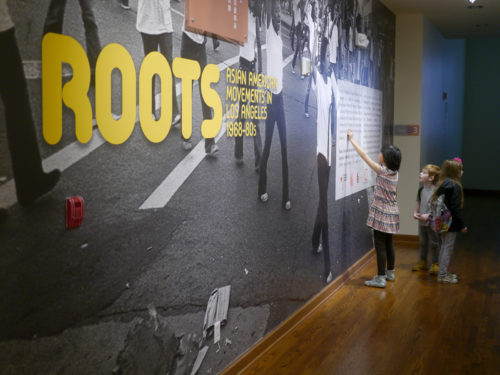 Roots actually opened to a packed audience one day before our 45th president took office, but we wanted to return on a less hectic afternoon to look more carefully at the exhibition and artifacts. We walked through Olvera Street from Chinatown right after school, and brought some elementary school kids with us.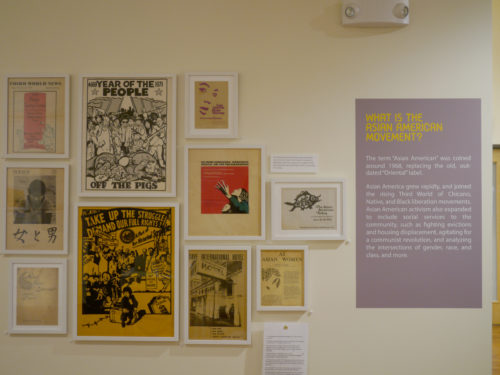 The show starts with the very basics, explaining that the unification of different different Asian Americans and actually calling ourselves that (not not just "Orientals") was a political act to create unity and awareness and demand representation, respect, and services.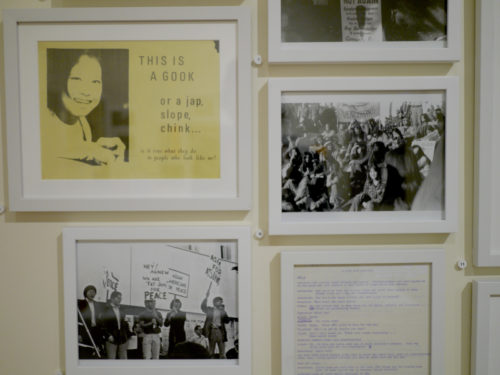 One part of the show features underground and independent media, not only forming a folk-rock soundtrack to the movements in Southern California but also information outlets. There were flickering samples of early film shorts supported by Visual Communications as well as faded newsprint copies of Gidra with its hand-drawn logos and illustrations to go with vintage photos of the struggle.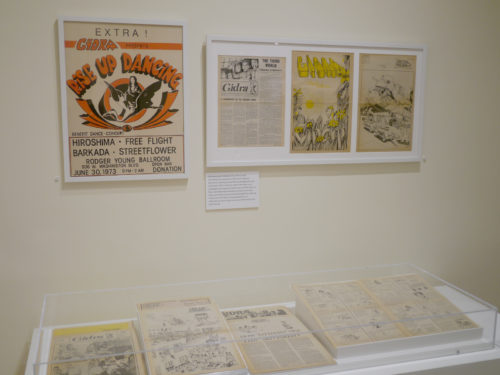 The second room has more photos, newsletters, and other artifacts showcasing the different Asian communities/hotbeds of activism: Little Tokyo, Chinatown, Koreatown, Filipinotown… I thought it was cool to see photos of activists serving Chinese immigrants at Castelar Elementary and Alpine Rec Center, right down the street.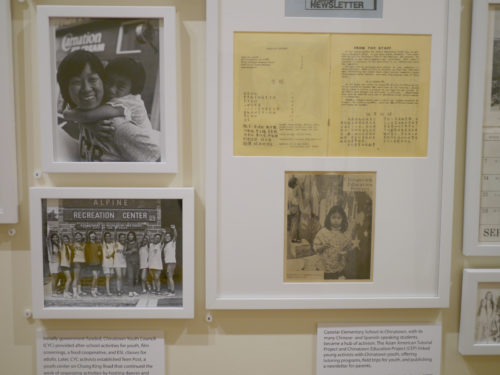 The Feminism and LGBTQ section doubly acknowledged both flaws of the movement and celebrated contributions by minorities within the minorities. Women, for example, faced the triple oppression of class, race, and gender. Pretty heavy stuff that pertains to today's struggles.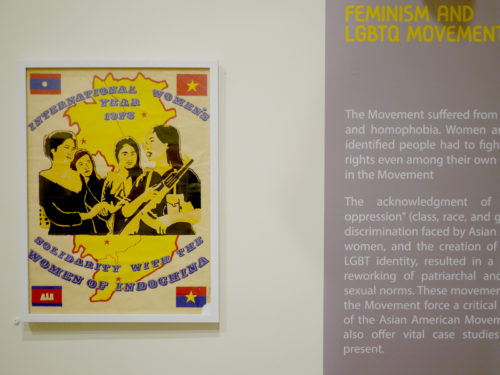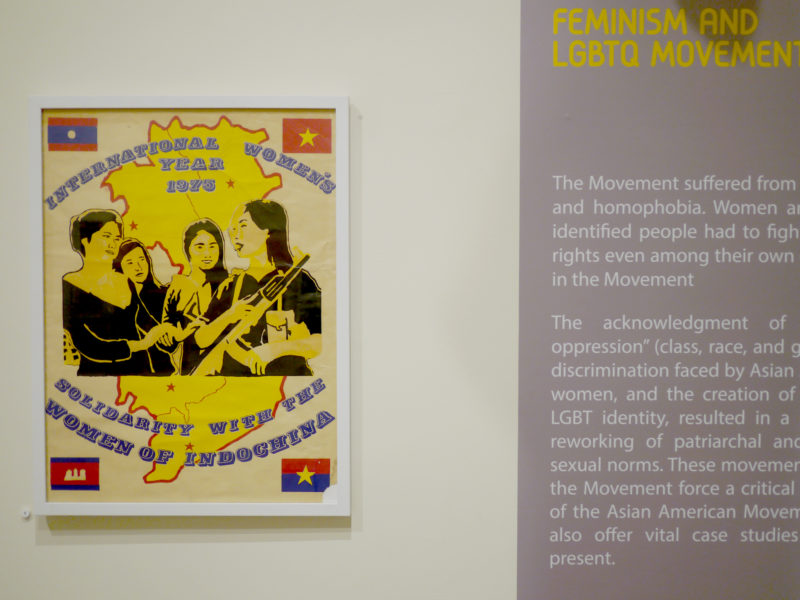 The final wall, depending on how you stroll through the floor, puts the struggle in an international context linking it to class struggle around the world. This might have been my favorite wall, showing context and solidarity from Crenshaw to China.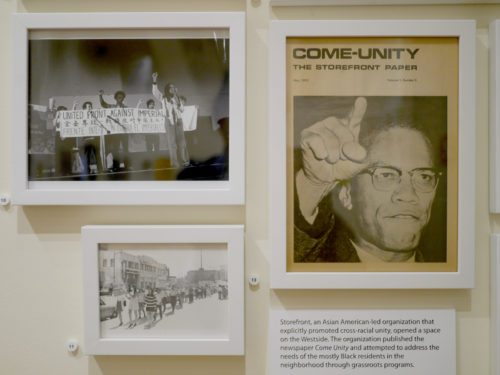 I liked how old T-shirts, 1″ buttons, and records were part of the storytelling as well, making me feel good about keeping my stash of indie, underground, and artsy media. It was pretty cool to show off my name on the wall (for contributing to the show's zine, which serves more a show companion and update than a catalog) to my daughter. If she sees that a regular people like her parents can contribute to a movement, what's to stop her from making an even bigger difference?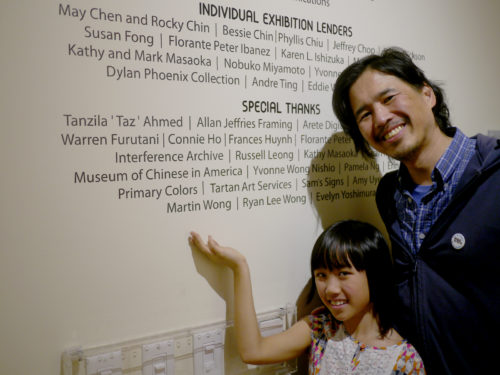 See Roots at camla.org through June 11, and follow Imprint on Twitter, Instagram, and Facebook, too.