Jul 26, 2017

San Diego Comic-Con 2017 recap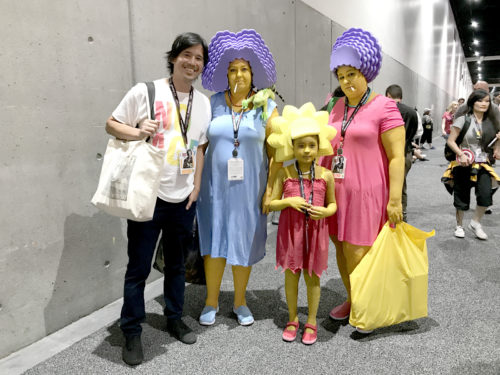 It's hard to believe that I've been attending Comic-Con since 1979. I was in fifth grade and a hardcore Marvel Comics collector looking for back issues of Fantastic Four, Marvel Premiere, Invaders, and other collections. Back then it was mostly dealers selling old comics out of cardboard boxes on folding tables. These days I go to more panels. Sorry, none of the Hollywood stuff in Hall H, but you can read about those in Entertainment Weekly. I briefly describe the ones I attended last week below: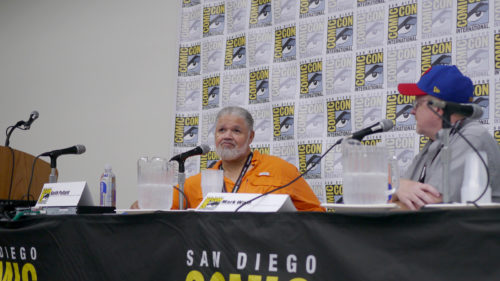 It was cool to see spotlights on artists whose work I pored over when I was a child, 38 years later. Keith Pollard (above) penciled the 200th issue of Fantastic Four, which I bought off the newsstand, and Ron Wilson (below) drew the spin-offs Marvel Two-in-One and The Thing. Awesome to see some African-American artists being recognized, and hopefully this means we'll see new work by them on the racks in the near future.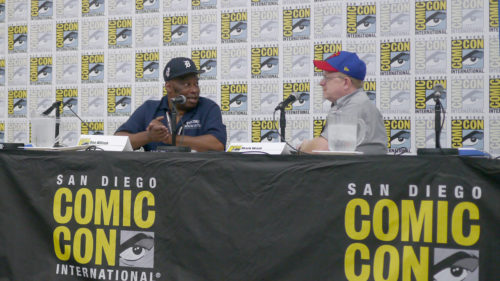 I actually used to see Jack Kirby walking around the Con at the El Cortez and old Convention Center. This year was the 100th anniversary of The King's birth, and there were several memorials and tributes. I attended a panel about his Lord of Light project. Collaborator Barry Ira Geller and inker Mike Royer discussed the sci-fi movie storyboards, theme park plans, and misinformation from the Argo movie!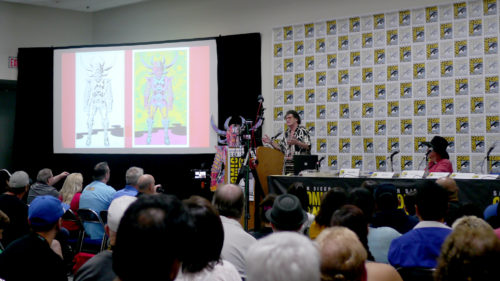 This year is also the 100th anniversary of Will Eisner's birth, and it was outstanding to hear underground comix pioneer Denis Kitchen describe the comic book icon's art as well as their odd friendship. Kitchen and his friends made comic books about sex, drugs, and rock 'n' roll and sold them out of head shops, but Eisner was very interested about creator's rights and direct distribution.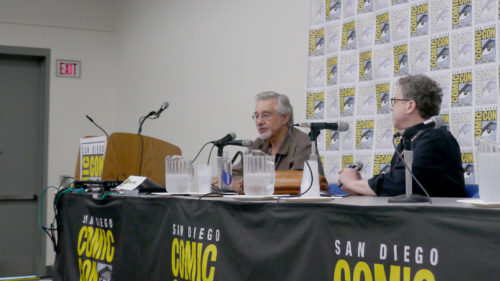 Kitchen had his own spotlight, titled 50 years of underground comix. Very cool to hear him talk about work with R. Crumb, S. Clay Thompson, Trina Robbins, and Eisner, as well as fights with Disney over the Air Pirates spoof. (Yet Mickey Rat never got hassled.)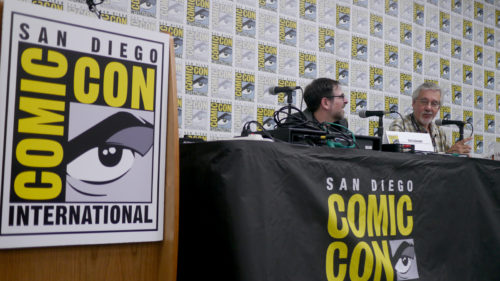 The Pogo panel was pretty great, too. Mark Evanier, who knew Walt Kelly's daughter, talked about recovering strips and artifacts from the late, great, influential, and still politically relevant comic strip. I liked how the Fantagraphics honcho Eric Reynolds was present, always connecting today's underground with yesterday's classics.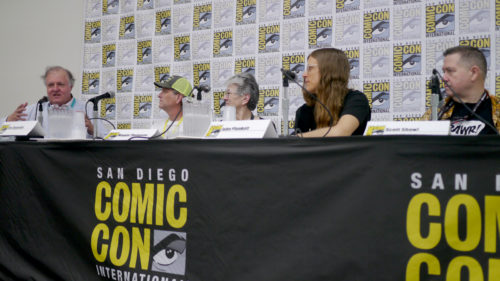 I always like to check out the 2000 AD panel because when else will I see the creators all the way from England? This year's panel included Judge Dredd artist Dave Gibbons and hinted at a Mega City-based TV series in the works.
I went to a panel about historical and autobiographical comics because John Holmstrom from Punk Magazine was on it. Turns out the entire panel was strong, with Brigitte Findakly and Lewis Trondheim representing Poppies from Iraq, Sarah Glidden of Rolling Blackouts, Box Brown of Andre The Giant and Tetris fame, and Nathan Hale of the Hazardous Tales series. It's ironic that Holstrom's friends The Ramones sang, "I don't care about history because that's not where I want to be." There he was!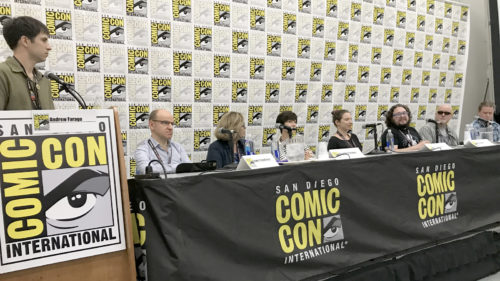 The most current underground/indie/punk comic artist I saw on a panel was Liz Suburbia. I went to her spotlight after reading about her in RazorCake,  bought Sacred Heart when she was signing at the Fantagraphics table, and look forward to reading it.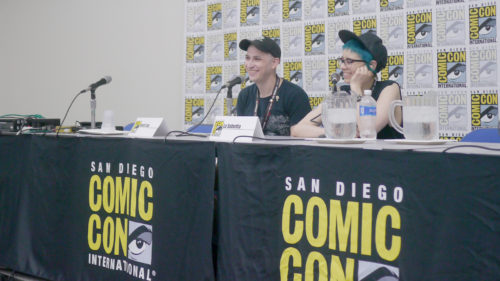 Of course I walked away from the Con with a big bile of comics to read. Maybe I'll write about them next week…