Sep 26, 2017

Surf riffs and tide pools in San Pedro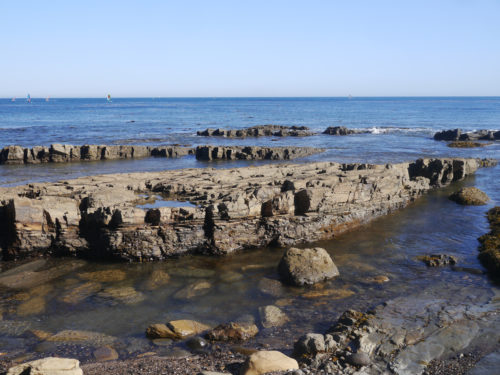 If you even just skim my posts, you know that I have traveled far up the coast to visit tide pools and even further to see my favorite bands. This weekend, we did both just 30 minutes away from Downtown L.A. in San Pedro!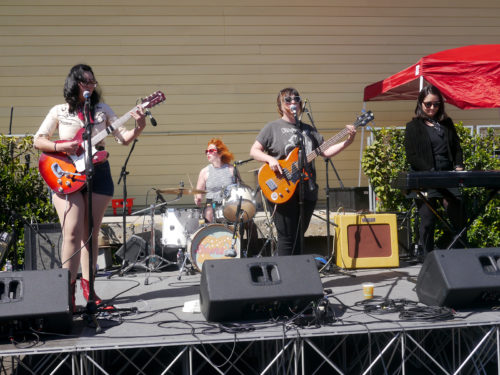 How great was it to see our friends in Bombón play a free, all-ages show as part of Popfuji at Brouwerij West, surrounded by families and a bunch of food carts? I love the garage surf band, and it was a treat to finally see the expanded lineup with Daisy on the keys in their hometown. The coolest combo under the sun got even cooler!
We totally could have stuck around for more great music, but wanted to check out the beach after not going all summer. Cabrillo Beach is not more than five or ten minutes away from the brewery, and parking is only a buck an hour if you can't find a spot on the street.
Like any beach, visitors can cool off in the water or have a barbecue in the sand, but if you follow the path at the base of the cliff you'll find little inlets that are perfect for skipping rocks and as well as carved out formations with plenty of tide pools to inspect and inlets to jump over.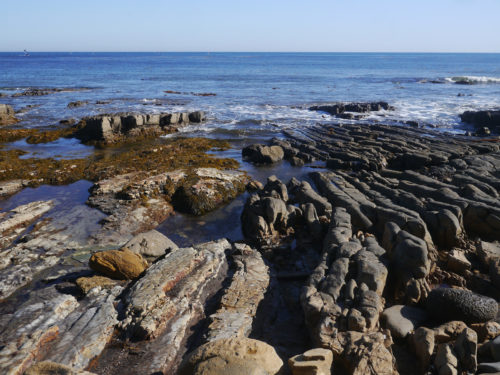 San Pedro's most famous resident and musician Mike Watt famously ends each set by proclaiming, "Start your own band!" It's up to us to make our own awesome days as well and Pedro is an excellent place to start.