Apr 18, 2017

Tokyo Paris at Musée de l'Orangerie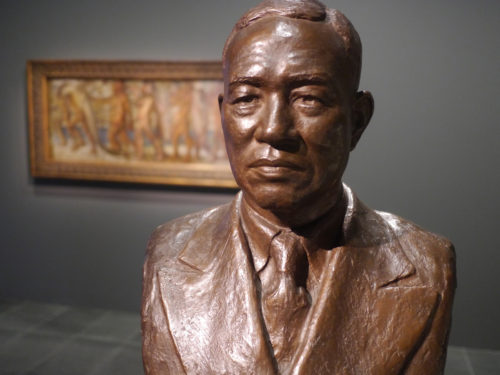 There are plenty of important pieces of art right across the way from Musée de l'Orangerie at the Louvre. Venus de Milo, Liberty Leading the People, Raft of the Medusa, Mona Lisa, Oath of the Horatii–they're worth fighting crowds to see in person. But Tokyo-Paris: Masterpieces from Bridgestone Museum of Art, Collection Ishibashi Foundation really blew my mind.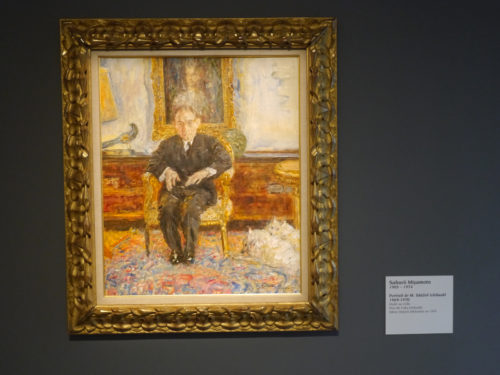 The Bridgestone tire company's founder, Shojiro Ishibashi, began to collect Western art in the late 1930s and amassed an impressive collection of Impressionist and Modern works by the likes of Renoir, Cezanne, Matisse, Picasso, and Pollack. Too bad I couldn't take photos of the borrowed work in the gallery, but I found samples at ishibashi-foundation.or.jp. Serious collecting has been carried on for three generations of the Ishibashi family and many of the fruits have been shipped from Japan to France for this show.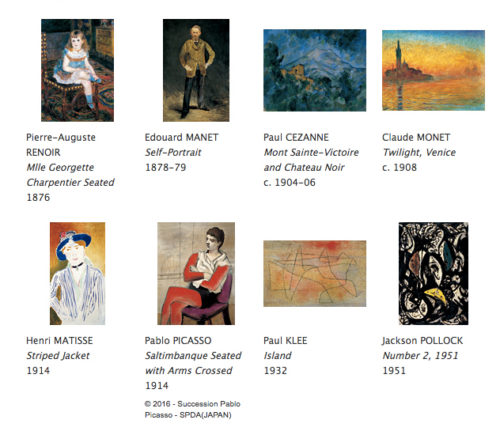 But to me the coolest stuff is by Japanese artists who have depected Asian subjects in Western styles. One of the first works on display is a wall-height Klimt-esque piece complete with shiny gold paint but with a Japanese woman. What a kick to see that sort of representation as well as execution by an Asian artist. How great is it to see Aoki, Sakamoto, and Fujishima alongside Degas and Manet? You can see hints of their fresh yet familiar works in the thumbnails below.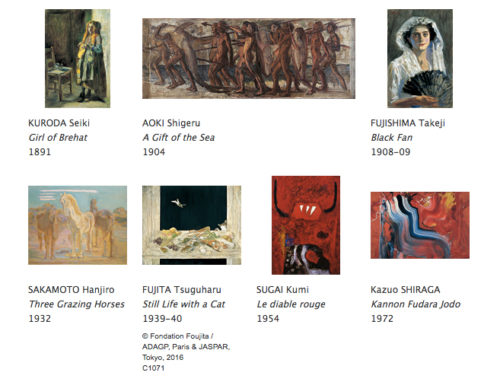 The capitals and cultures of France and Japan have a tradition of mutual admiration, and the recently opened show that runs through August 21 provides new depth as well as a twist. If you happen to be in the City of Lights, don't miss it. Everyone needs to see Monet's Water Lillies in person, anyway, since the immersive, wall-length pieces displayed on curving walls just can't be replicated online or in a book…
Musée de l'Orangerie
Jardin des Tuileries
Place de la Concorde
Paris, France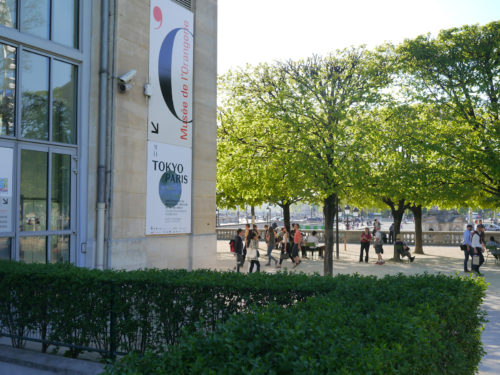 Check out Tokyo Paris at musee-orangerie.fr and follow Imprint on Twitter, Instagram, and Facebook, too.